Superbugs—in a Supermarket Near You?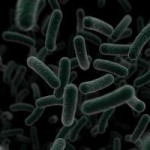 As if there weren't already enough reasons not to eat meat, researchers have found high levels of MRSA—an antibiotic-resistant staphylococcus bacterium that now kills more than 19,000 Americans each year—in pork sold in supermarkets in Iowa, Minnesota, and New Jersey. The bacterium was found in pork from conventionally raised pigs as well as pork from pigs who weren't given antibiotics. It has also been found in supermarket beef, chicken, and turkey.
The rise in antibiotic-resistant superbugs such as MRSA, salmonella, campylobacter, listeria, and E. coli can largely be attributed to the overuse of antibiotics in animals. Disease-causing bacteria thrive on filthy, severely crowded factory farms, where tens of thousands of animals are packed in damp, dark sheds. The powerful, burning stench of ammonia-laden urine commonly leads to respiratory diseases, bacterial infections, and other ailments. The conditions on factory farms are so deplorable that the animals are often fed a steady dose of antibiotics just to keep them alive long enough to send them to slaughter.
According to the Union of Concerned Scientists, up to 70 percent of the antibiotics used in the U.S. are given to healthy farmed animals —not to sick people. Some, including penicillin and tetracycline, are also used to treat people. But when people get sick, the antibiotics they're prescribed don't always work because they've built up a tolerance to them by eating meat, dairy products, or eggs from animals who were fed the same drugs.
The U.S. General Accounting Office warns, "Antibiotic-resistant bacteria have been transferred from animals to humans, and many of the studies we reviewed found that this transference poses significant risks for human health." A Belgian survey showed that MRSA has been found on 68 percent of the pig farms in that country. In 37 percent of the cases, the farmer and the farmer's family carried pig MRSA—a variant of human MRSA, which can cause skin infections and serious illnesses.
It's not unusual for animal-borne pathogens to mutate and sicken humans. Most pandemics, such as swine flu and bird flu, originate in animals, especially those raised on factory farms. This is a double whammy really, considering that fatty, cholesterol-laden meat, eggs, and dairy products also contribute to many common life-threatening medical conditions, including heart disease, diabetes, and cancer.
If you want to help stop the spread of MRSA and other superbugs—and reduce your risk of heart disease, diabetes, and cancer—stop eating animals if you haven't done so already. The fewer animals we raise for food, the fewer superbugs and animal-borne diseases there will be. And if we raise fewer animals for food, fewer animals will suffer. Everyone will benefit.