A Diamond Can Be an Animal's Best Friend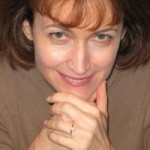 In December 1986, future PETA members Tom and Joan enjoyed a weekend evening together as they had so many times before during the five years that they had been dating—except that this night was destined to be the most important one of their lives so far as Tom knelt down on one knee and humbly proposed. Joan gratefully accepted Tom's request to marry him, and they celebrated their wedding three months later.
Soon after Joan and Tom got married, they added a kitten and then a puppy to their family. Their love for these animals quickly grew into a desire to help protect and care for all animals. Together, the couple rescued many dogs, volunteered at animal shelters, founded a small humane organization in their community, and continued to support PETA and other organizations that work every day to help make the world a better place for all sentient creatures. Over time, they came to realize that their mutual love for animals had become the foundation of their marriage.
So, Tom was not surprised when Joan approached him with a very generous idea to celebrate their enduring love in a way that reflected their many years of compassionate work together—by helping animals. She suggested that they donate her beautiful diamond engagement ring to an organization that could find a benefactor to make a donation in exchange for the ring and all the wonderful karma that came with it. Tom thought this was a splendid idea to celebrate their upcoming 25th wedding anniversary and was delighted when PETA accepted the ring.
Here is your chance to obtain this beautiful diamond for someone important in your own life—maybe even as part of your own marriage proposal! It truly is a lovely piece of jewelry, as you can see from the description:
Shape: Round
Weight: 0.93 carat
GIA Color: F
GIA Clarity: SI1 to SI2
Setting: 18-karat gold with platinum head
Initial Appraised Value: $5,500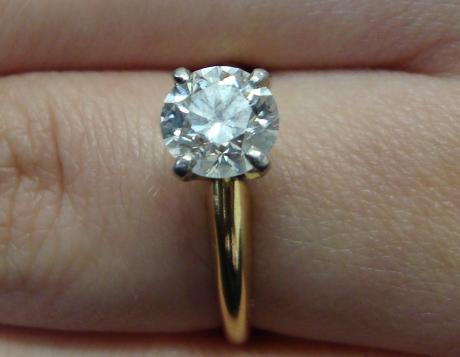 If you are interested in offering a financial gift to PETA in exchange for this beautiful diamond, we hope you will consider donating more than its appraised value to honor the love for animals that Joan and Tom have expressed by giving one of their most cherished possessions to support PETA's efforts. For more information or to make a donation offer, please contact Michelle Cehn, the PETA Foundation's community fundraising program manager, at [email protected].