Best of PETA Prime: Remembering Animal Shelters at the Holidays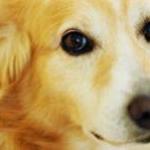 Those who care for animals at our community animal shelters are often taken for granted. Working under the most stressful conditions, these unsung heroes deserve our special thanks, and the holiday season can be an ideal time to show our appreciation.
Many animal shelters are in dire financial shape—especially those impacted by the current economic crisis. Some are unable to cover their regular expenses, let alone any much-needed improvements or special purchases. This can sometimes add to the stress experienced by the staff-and by the animals they care for.
Here's where you can help. Consider starting a holiday tradition by becoming a micro-philanthropist to your local shelter. Nothing shows appreciation better than contributing to the cause.
One suggestion is to make a donation in honor of the staff to one or more needs at the shelter that best align with your interests. There might be a special fund for cat spaying and neutering or a building improvement fund. There may be some very specific needs that you could fund that would really benefit both the staff and the animals. For example, maybe the dryer needs to be repaired so that bedding and towels can fully dry (and save energy costs). To find out how to make the most of your contribution in honor of the staff, contact the shelter director. The director probably has an endless wish list just waiting for someone special like you.
Another suggestion is to anonymously provide vegan treats for the shelter staff. This could be as simple as some holiday cookies and Silk Nog. If the shelter has no party or it's a potluck affair, the possibilities are endless. A sign with the food can say it all: "Season's Eatings! (And 100 percent vegan!) In appreciation of ALL that you do for animals." While there's no tax deductibility for this type of giving, its rewards far outweigh any tax benefits.
A combination of the two suggestions is always a possibility. For example, you could send a contribution to the shelter or pay for one of its special needs in honor of the staff along with refreshments for the staff.
Will your efforts be appreciated? Indeed! I've seen a shelter director moved to tears. A thank-you card from the staff to the "anonymous donor" had these lines: "No one has ever done this before" and "I didn't think anybody cared about us."
Contact the director of your local animal shelter to find out how you can best help the animals, the staff and the shelter in this season of giving by becoming a shelter Santa Paws.