A Dreamy Cabin and Dreamy Food in the Maine Woods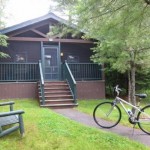 As leaf-watching season approaches, I daydream about returning to Point Lookout Resort in Maine's midcoast region. Shades of green filled my brief summer visit, and autumn is sure to display a splendid palette.
The resort's 106 individual cabins combine the charm of rustic exteriors with such interior comforts as kitchenettes, cushy beds and decidedly post-Thoreau amenities, from digital TV to WiFi. The cabins are friendly to those traveling with companion animals too! Everything looks brand-new, even though the resort was developed in the 1990s. I could have spent all day relaxing on the screened porch overlooking the rugged rolling hills. But with all the things to do on Point Lookout's 387-acre campus, I couldn't sit still. I bicycled up a steep grade to the Summit, where, from the resort's executive center patio, what little breath I had left was taken by stunning views of the Penobscot Bay. Later, I jogged down the mountain and across Coastal Route 1 to Point Lookout's beach filled with rocks, shells and views of distant boats.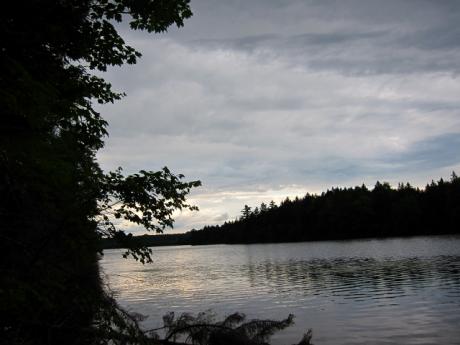 Not all of the folks on campus were travelers. The resort has a locals-welcome policy, so neighbors visit to train for bike races on "the Hill," to bowl in the cool retro bowling center, picnic among lush greenery, and hike the wooded trails, one of which leads to a tranquil mountain pond where I spotted birds, frogs, and wildflowers without the distractions of other humans.
Art spotting at the resort, I found incredible monumental bronze sculptures depicting a regal moose, leaping deer and other beautiful fauna indigenous to Maine. They are creations of Forest Hart, who lives nearby. The sculptures stopped others in their tracks as well, evidence of humans' innate love and respect for our fellow beings.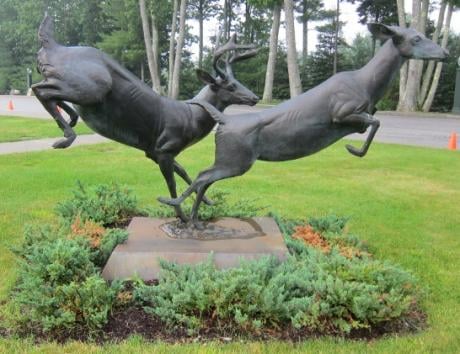 To add culture to my back-to-nature itinerary, I bicycled to nearby towns such as Belfast, where I found many eateries offering tasty vegan options—creative ones, not afterthoughts. And what local bounty the cooks have to work with: small juicy berries, rainbow chard … ! Here, local-sustainable is an easy commitment to make.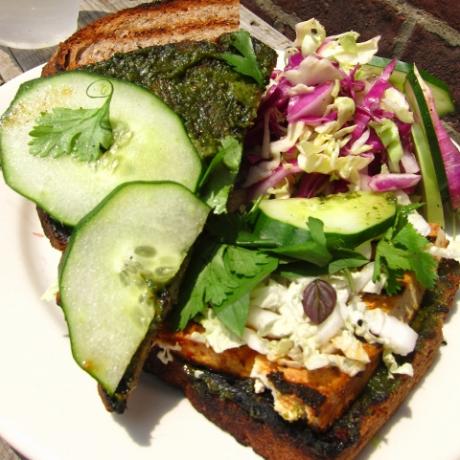 I devoured a fantastic seasoned tofu-cabbage dish at the all-vegetarian Chase's Daily on Main Street. The restaurant has no website, as the owners are too busy running their family farm and bringing its daily bounty to the café. In addition to being used in café dishes, that bounty is sold in a market anchoring one end of the space, which is a classic 1888 building with high tin ceilings and walls accented with provocative artworks. Expect to wait a bit for your food, but it's worth it.
Most of my sustenance came from the Belfast Co-op, one of the best I've ever visited. Farm-fresh produce (kale, fiddleheads), Maine-made breads, vinaigrettes, and creative and zesty ready-made salads are just some of the vegan-friendly goodies available here. One of the managers told me that by popular demand, the co-op deli always offers a vegan soup, several weekly vegan specials, and a vegan cheese pizza with sun-dried tomatoes and artichokes that sells out fast, which was unfortunately the case during my visit.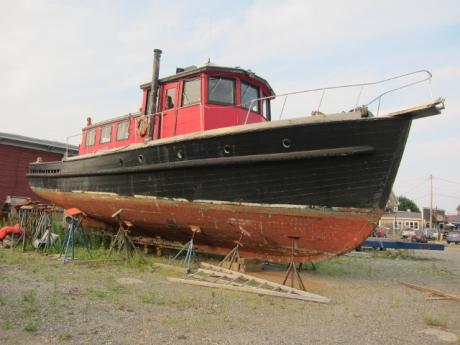 Three Tides, a restaurant on a Belfast Bay wharf, has a vegan chef and offers delicious choices, including plant-based tapas and pizzettes. A new Thai-Lao-Vietnamese restaurant, Laan Xang Café, serves several dishes free of animal-derived ingredients, from crunchy salads to a veganized banh mi; the owner-chef developed new sauce recipes to accommodate the growing number of vegan requests.
The plant-loving theme also pops up in midcoast Maine's art scene. At Waterfall Arts Center,  there's a 6-foot-tall turnip person made of hay and twine.
Planning a visit? Click here for Waldo County area travel info. Been there? What are your go-to spots?
Images: ©2011 Robin Tierney