Winning PETA's Sexiest Vegetarian Over 50 Contest: My Reflections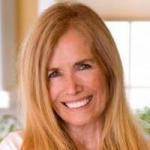 PETA Prime is pleased to offer this guest post from Mimi Kirk, author of the book Live Raw: The Natural Way to Good Health and Timeless Beauty. At age 70, Mimi won PETA Prime's first Sexiest Vegetarian Over 50 contest and reminded us that compassionate living looks good on you no matter what your age!
It was just a whim. In 2009, a small ad on Facebook led me to enter PETA's Sexiest Vegetarian Over 50 contest. Since I was the oldest person who entered by nearly a decade and almost 20 years older than the youngest contestant, I was very surprised that I won. I never could have imagined that in my 70s, I would find myself in the public eye by winning the title of Sexiest Vegetarian Over 50.
Since claiming this title, I've been interviewed so many times that I've lost count. I've been on national television in The Doctors and on Fox News, NBC, and KUSI. A crew came to my home to film a segment about me for the largest television station in Germany. That segment sent my book, Live Raw, to the top of German Amazon.com bestsellers list. Also this year, an Australian film crew interviewed me for a movie called Eternal Youth, to be released this December. I've been written up in newspapers and numerous blogs, and more than a half-million people have seen me on YouTube. Thousands have told me that they are motivated by my good health and are switching to a vegetarian diet. What more could an animal lover ask for?
My recently launched recipe book, Live Raw,  is getting great reviews. My Facebook account continues to grow—it's a challenge to keep up with friend requests. I receive e-mails from men and women of all ages sharing their stories and asking for advice. Young people tell me that they show my television interviews and YouTube videos to their parents or grandparents, hoping to inspire them to adopt a plant-based diet.
Entering PETA's Sexiest Vegetarian Over 50 contest is one of the best decisions I have ever made. It really did change my life. If you are on the fence wondering if you should enter or not, I would like to encourage you to enter this year's contest. Being chosen as one of the finalists was so much fun, and I found being in the company of so many beautiful, compassionate vegetarians very inspiring.
Because of all the attention I received after winning, I've been able to help others get healthy. I had my book published, met so many new like-minded friends, and traveled around the country speaking about my passion. It feels really great to know that so many people have changed their diets and stopped eating animals and dairy products because they know how healthy I feel and look.
I'm still surprised when people ask about my longevity secrets. I think, "Why are they asking me? I'm only 72." Because of my vegan diet, I don't have aches or pains, and I'm energetic all day and well into the night. Really, I don't mind getting older! I'm aiming for optimum health in the years ahead. I don't let my age stop me from learning new things. When I hear people say, "It's too late" or "Oh, that just happens when you get older," I smile to myself knowing that enjoying life in our later years pain-free, happy, and full of vigor is the way we were meant to live.
I hope anyone concerned about being over 50 realizes that 50 is the new 30. Enjoy your life, try new things, and fulfill your dreams. Don't let anger, judgment, or stress take over a day of your life. Give love, show compassion, and enter Sexiest Vegetarian Over 50 contest. You've got nothing to lose and everything to gain!