Prime Recipes: Peanut Butter Buds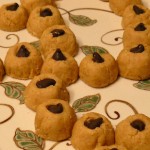 It's a cookie! It's a candy! It's delicious! These easy-to-make, no-bake vegan treats are always a crowd- pleaser and they're perfect for a picnic or a potluck. Best of all, no-bake means no sweating over a hot oven in the summer—and saving on energy consumption as well.
The recipe is adapted from the Tiger Balls recipe in The Compassionate Cook vegan cookbook by PETA and Ingrid Newkirk. Although the book was first published in 1993, it's still available through the Barnes & Noble site on The PETA Mall (where your purchases direct funds to PETA's campaigns for animals). It was our household's first vegan cookbook, and we still use it regularly.
Peanut Butter Buds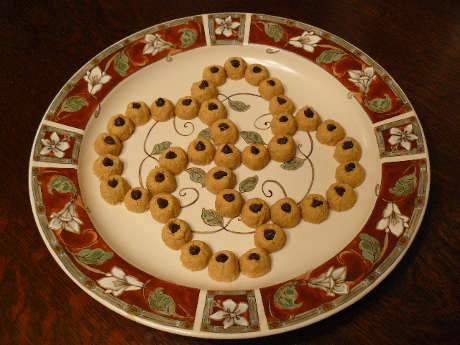 1/2 cup margarine (or 1 stick Earth Balance Vegan Buttery Sticks), melted
1/2 cup natural peanut butter (I prefer Smucker's Natural Chunky or Creamy)
1 cup crushed graham crackers (Nabisco Originals or Keebler Originals)
1 3/4 cups confectioners' sugar
3 oz. (approx. 1/4 bag) semi-sweet chocolate chips (Ghirardelli or Trader Joe's)
Combine melted margarine and peanut butter.
Add crushed graham crackers and sugar. Mix well.
Roll into1-inch balls and place on wax paper. Gently press the chocolate chips into the center of the tops, and press the sides to shape buds.
Makes approximately 5 dozen buds
Warning: Peanut Butter Buds are addictive!