What's a Vegan to Do in Branson? Plenty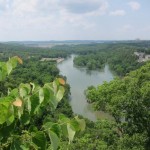 Live-theater and country music fans, I come with good news: Branson is going vegan-friendly! Yes, venues in the Missouri-based entertainment capital are adding vegetarian and vegan options.
For me, an avid cyclist, Branson's main attractions are outdoors: rugged Ozark bluffs, rippling lakes, and emerald valleys. After getting a rental bike and route tips from Downhill Bikes,  I looped around historic downtown, Lake Taneycomo, and Branson Landing, famous for its fire-fountain shows.
Branson's 100-plus concurrent productions include Shanghai acrobats, an Eagles tribute band, and the band Liverpool Legends, which includes a faux Fab Four picked by Louise Harrison, George's sister. And The Legend of Kung Fu is the martial-arts spectacle that opened the Beijing Olympics.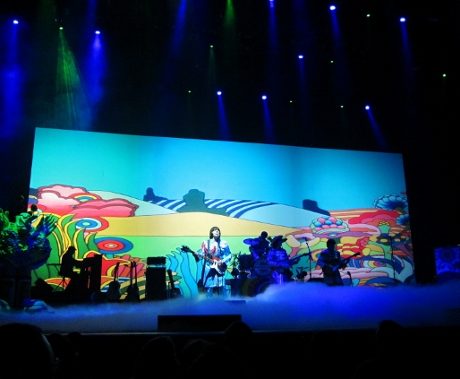 I chugged west up Main Street, which turns into "The Strip," Highway 76 W.'s theater district. Hunger stopped me at Nature's Sunshine Health Foods. Directing me to vegan energy bars and entrées, the clerk advised: "Many restaurants have vegetarian food, even vegan. I love Thai Thai," just a block west.
Several Thai Thai dishes for under $10 sounded promising. "Are these vegan—no milk, eggs, or other animal-derived ingredients?" I asked. "Yes," replied the host, "and I know what 'vegan' means." Lunch: check.
Further west, across from the Hollywood Wax Museum, Elenita's Mexican Café recently opened and offers nine vegan selections! My carryout order for dinner included a delectable, light spinach fajita with brown rice. I also learned that La Iguana, further west, makes a good bean-avocado-cilantro burrito.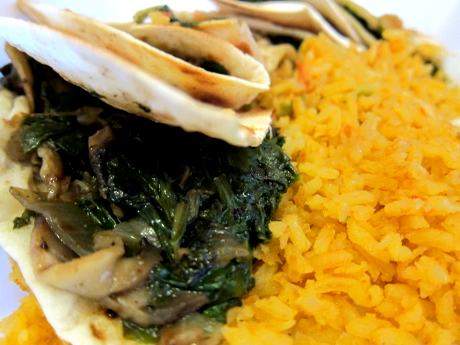 Even the restaurant at the sleek, dog-friendly Hilton Convention Center Hotel has a chef who makes creative plant-based dishes. I hesitated when entering, given the name Level 2 Steakhouse, but my vegan harvest dish proved superb … and a teaching moment. Other diners' heads turned in envy!
Sated, I biked around town, then to Lakeside Forest Wilderness Area, just a block off the Strip. Then I hiked down and back up 315 hand-chiseled steps and the cliff-hugging lake view path in solitude, with the exception of a turtle.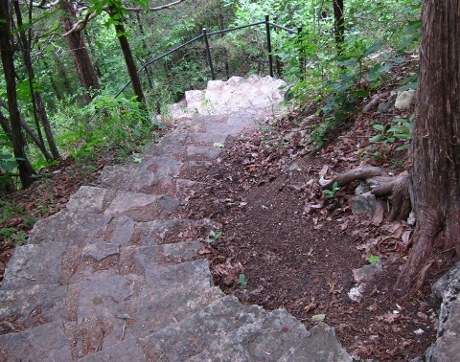 The next day, I pedaled beyond the town past wildflower meadows attended by black butterflies and rough Ozark bluffs. Just south of Branson, on my way to Table Rock Lake (which has great campsites and biking and hiking trails!),  I found the College of the Ozarks.  Located on Point Lookout, the campus lures tourists with affordable rustic-elegant family-size guest suites, antique and tractor museums, a waterwheel-powered mill, orchid greenhouses, and a restaurant where culinary students create dishes from campus-harvested ingredients.
Informed in advance of my vegan diet, chef Robert Stricklin had recommendations. The sensational soup? "We cold-smoke vine-ripened tomatoes with hickory and applewood." The vegetable platter featured mushrooms and cloud-like hummus. The rolls? Made from whole-wheat ground at the campus mill, sweetened with sorghum. Crustless melon-blueberry tart? Yes! After all, 40 miles of biking requires carb-loading, right?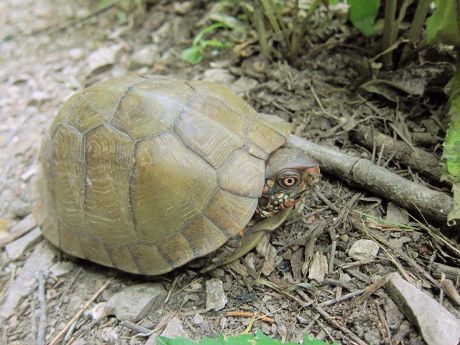 Want to see Branson for yourself? Get visitor's info at ExploreBranson.org or call 1-877-BRANSON.