A Healthy Alternative to Cheese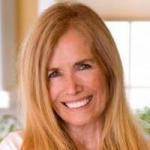 PETA Prime is pleased to offer this guest post from Mimi Kirk, author of the forthcoming book Live Raw: The Natural Way to Good Health and Timeless Beauty. At age 70, Mimi won PETA Prime's first Sexiest Vegetarian Over 50 contest and reminded us that compassionate living looks good on you no matter what your age!
Changing your diet can take time, patience, and experimentation, and great recipes are essential to maintaining a healthy vegan or vegetarian diet. Changing any diet lifestyle can take time, patience and experimentation. Learning how to create foods similar to those you loved before you adopted a more compassionate diet can make all the difference regarding whether you stay or stray from your new way of eating.
Whether you are a creative cook, follow a recipe book, or even spend as little time in the kitchen as possible, preparing healthy, delicious, fresh, unprocessed food is easier to accomplish than you might think.
My personal rule of thumb is to cook vegan, raw, organic, and local (from farmers' markets when possible)—and always unprocessed. A raw, plant-based diet containing fruits, vegetables, nuts, seeds, and sea vegetables can provide you with boundless energy, may aid in healing many existing diseases, could help you shed pounds, and will help keep you healthy.
Creative, gourmet, plant-based, gluten-free, dairy-free meals can please even the most discerning palate. While we are saving animals, why not save ourselves by dropping processed foods from our diet? Replacing standard pasta noodles with long, thinly sliced strips of zucchini and adding a nut-based "cheese" and layering with herbed, sun-dried-tomato sauce and marinated portobello mushrooms can provide you with a delicious and healthy lasagne alternative.
If we want to take care of our animal friends and our own health, it would be advisable to eliminate dairy products from our diets. Many vegetarians tell me that they love cheese but just can't or don't want to give it up. Don't worry, though: There is a healthy alternative to cheese. Below is a recipe adapted from my book, Live Raw, which will satisfy your cravings for this old favorite. It is dairy- and soy-free and made from sprouted nuts consisting of cashews, macadamias, or almonds. Once you perfect this recipe, you can apply the technique to cream sauces, soups, shakes, cheesecakes, desserts, and other delicious dishes. If you have a nut allergy, you may be able to replace the nuts with sunflower, pumpkin, or hemp seeds.
Basic Herbed 'Cheese'
1 or more cups water, as needed
2 cups cashews, macadamia nuts, pine nuts, or almonds, soaked 4 hours in 3 cups filtered water, then drained
1 Tbsp. lemon juice
1/2 tsp. Himalayan salt or Celtic sea salt
1/2 tsp. probiotic powder (for curing)
1 Tbsp. nutritional yeast (It isn't raw, but it is vegan.)
Start by adding 1/2 cup water to a high-power blender. Place the drained nuts and the remainder of the ingredients (except the rest of the water) in the blender. Blend, adding water as needed to keep the nut mixture moving. Use a spatula to scrape down the sides of the blender. The finished texture should be very smooth and thick, with a consistency like mayonnaise. Taste and add more salt, if needed.
Place a strainer over a bowl and line it with cheesecloth. Scrape the cheese mixture into the strainer and place another piece of cheesecloth on top. Wrap up the sides of cloth to cover the mixture and place a weight on top just heavy enough to slowly and gently push out the extra liquid. (A bowl filled with water works well as a weight.) Leave for 24 hours to culture at room temperature.
Remove the cheese from the cloth and place in a bowl. Now mix in one or more herbs, to taste, from the tips section below. When the mixture is well blended, place the cheese in a covered container and store in the refrigerator. Alternatively, line a small mold with clear kitchen wrap, fill the mold with the cheese, tap the filled mold on the counter to settle the mixture, and store in the refrigerator. The cheese will firm up as it chills. It can be stored in the refrigerator for approximately one week.
Cheese placed in a mold can also be dehydrated for 10 hours at 105°F to give it a rind. Refrigerate until set before removing the mold.
Tips
I suggest trying one or more of the following after the cheese has cured:
Add 1 tsp. coconut aminos, tamari, miso, nama shoyu, or Bragg's Liquid Aminos.
Add herbs of your choice, such as chives, basil, crushed garlic, black pepper, or dill weed, or sun-dried tomatoes.
For a festive look, form the cheese into a wedge, a log, or a ball and coat with fresh herbs. Serve with flax crackers, veggies, or raw bread or use in lasagne or pizza.
Add the cheese to a collard green, lettuce, or nori (seaweed) wrap.
If a healthy version of cheese can be made, anything is possible!