Inspired to Help Animals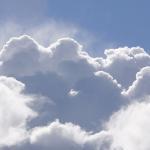 I turned 50 this year. This milestone got me thinking about my personal priorities: I want to make every one of my remaining years count! Animal activism is a big part of my life, and turning 50 seems like a good time to list the top 10 things that inspire me to keep helping animals.
1. By eating a vegan diet, each of us can prevent the suffering and death of nearly 200 animals every year. Sometimes I feel like my activism isn't having enough impact, but then I remind myself that I'm preventing the abuse of animals every time I sit down to eat. I love being able to save 200 animals a year so easily!
2. New discoveries about animal intelligence and emotion are constantly in the news. The more I learn about animals, the more I see how much they are like us and deserve our compassion and respect.
3. Seeing animals suffer is one of my least favorite things, but whenever I do encounter it, I feel a new commitment to speaking out in animals' behalf. Courageous undercover investigators expose the abuse of animals on factory farms and in other places where cruelty is usually hidden. The pictures and video are painful to watch, but they give me the ability to realistically describe the cruelty to people who aren't aware of it.
My passion for animal activism is strongest when I've personally witnessed cruelty to an animal. My own road to a vegetarian diet began abruptly one day, when I saw the slaughter of a goat. Years later, my anger and sadness about the cruel end of that young animal's life still motivate me to speak out for animals.
4. More vegan foods become available every year. It's easy to get a friend to try vegan food when grocery stores and restaurants have so many delicious choices. I can't wait for the launch of Lyfe Kitchen, a new nationwide restaurant chain that offers healthy vegan options.
5. The legislative victories for animals keep on coming. Several states have banned cruel confinement practices for hens, pigs, and calves, and new laws prohibiting the sale of shark fins are being considered this year.
6. I really admire celebrities who use their fame to help make the world better. So many stars are passionate about their work for animals, including Sir Paul McCartney, Ellen DeGeneres, Alicia Silverstone, James Cromwell, Cloris Leachman, and so many more.
7. A recent survey shows that more young people are going vegetarian. And they're not alone. At the PETA booth at an AARP conference, I was amazed at the willingness of the conference attendees to change their lifelong eating habits. With Bill Clinton and Oprah talking about their experiences with vegan diets, it's fair to say that vegan is becoming mainstream.
8. I feel privileged to know many animal activists who amaze me with their fearless, passionate, and articulate animal advocacy—24/7. I learn how to be more effective every time I watch one of them in action.
9. Fully 97 percent of Americans are opposed to cruelty to animals. That's such an encouraging statistic. We don't need to explain to people why the abuse of animals is wrong; we just need to show people how their purchasing decisions can lead to cruelty. Knowing that people truly don't want to support abuse motivates me to get out there with some leaflets.
10. I'm thrilled that there are so many different ways that I can help animals. Every time I hand out copies of PETA's vegetarian/vegan starter kit, give away vegan burgers to college students, or pass out leaflets at the circus, I have the opportunity to open someone's eyes to the plight of animals.
What inspires you to make a difference for animals?
More: