Crafty Getaway: Art Workshops in the Mountains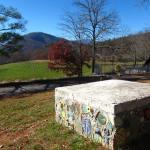 Remember those halcyon school days when you had the time to sketch, paint, model clay, and work with tools—to explore and express your creativity? If you're like me, animals were frequent subjects of such forays. Sometimes I'd sketch our cat or a cousin's dog. More often, my muse would be an animal I glimpsed in the woods or simply imagined—the talking elephant or the treasure-hunting fish or the mustang who'd whisk me away to some alternate, bucolic universe.
I've had thoughts of dashing away again, at least for a week or so, since visiting the Penland School of Crafts in western North Carolina. The school was founded in 1923 in the Blue Ridge mountain town of Penland by a schoolteacher who wanted to help local women learn weaving as a way to earn a living. Community volunteers erected a log cabin, followed by other buildings for the teaching of more art and crafts. By the 1950s, Penland was drawing respect from art circles the world over.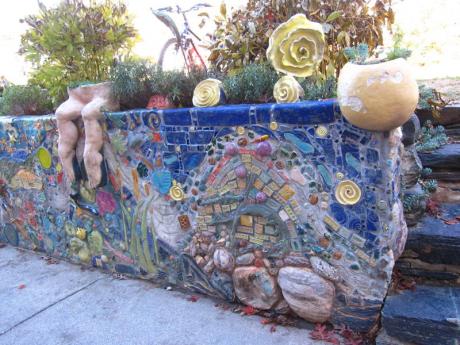 In 2005, Penland introduced spring, summer, and fall workshops in various crafts and art disciplines. Instead of a permanent faculty, the teachers are visiting professors and artists from around the country. The campus now comprises 49 buildings—including the original structure—and plays host to a variety of courses in wood, clay, metal, textiles, glass, ironworks, letterpress, photography, painting, and other media. Adults of all ages and artistic skills, from novices to working artists, attend the classes held across Penland's hilly campus.
Bright-colored, mosaic-wrapped platforms and easy chairs sculpted from broken tiles face Bailey's Peak, which rises beyond rolling fields abutting the campus.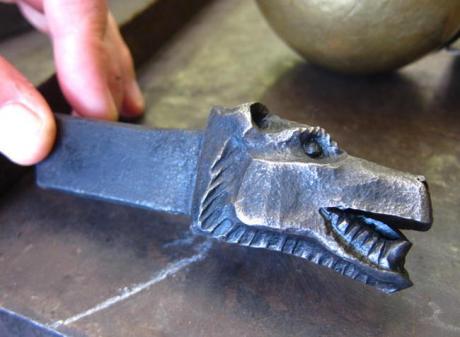 At the photography lab, the teacher demonstrates antique processes such as the salt print. Nearby, iron apprentices hammer, cut, and grind, and I watch as one shapes a tool handle to resemble a bear's head. Potters load interesting pieces into outdoor gas- and wood-fired kilns. A few students examine works in the glass and flame-working studios.
You can really lose yourself in the gallery and visitor's center. There's a fun 20-minute orientation video called "Postcard From Penland," with clips from classes and past Fourth of July parades. Open free to the public, this Independence Day tradition is always a riot of color, creativity, and amusement. Huge puppets in a field? That kind of stuff happens when creatives put their heads and hands together.
Many of the campus' students also find their own muses in the world of animals. Annie Lemanski, who relocated to nearby Spruce Pine from Michigan, created a poignantly stitched up Mexican prairie dog as a comment on loss of habitat.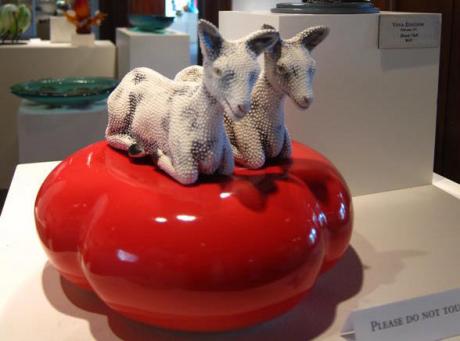 Meals are served in a rustic dining hall with a knockout view and include vegan choices, such as soy patties at lunch and dishes with scrumptious local berries at breakfast. Some students stay at inns and B&Bs close to Penland, but most lodge on campus for reasonable fees based on how many are housed in each room.
The gallery and some resident artists' studios are open every day except Mondays and holidays. Walking tours are offered Tuesdays and Thursdays; call 828-765-6211 to make a reservation.