Eating Healthy With a Sexiest Vegetarian Over 50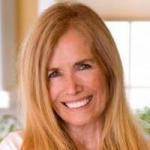 PETA Prime is pleased to offer this guest post from Mimi Kirk, author of the forthcoming book Live Raw: The Natural Way to Good Health and Timeless Beauty. At age 70, Mimi won PETA Prime's first Sexiest Vegetarian Over 50 contest  and reminded us that compassionate living looks good on you no matter what your age!
What is the best way to get healthy quickly? It's all about digestion. Do you gulp down your food in a hurry or do you take time to chew your food? Is your plate empty before everyone else's at the table? If so, you are missing a key ingredient for good digestion. Digestion begins in the mouth. Chewing breaks down food when mixed with saliva. Saliva contains enzymes that help the chemical process of digestion. Digestion allows our body to get the energy and nutrients it needs from the food we consume. Poor digestion can also occur when there are not enough enzymes in our body to process the food we eat. This toxic accumulation ferments and puts a burden on our organs, which can cause a variety of diseases. Poor digestion affects our pancreas, liver, gall bladder, and intestines. Those of us who choose not to consume animal products because we don't want to harm our furry friends are awarded better digestion for our kindness.
In addition, when food is heated to more than 115 degrees, many enzymes are destroyed. Eating foods as close to natural as possible-off the tree or from the ground-allows us to digest and absorb food properly and quickly once it reaches our stomach.
It's been estimated that 60 percent of all disease is caused by the standard American diet, which includes meat and dairy products. What we eat affects our risk for obesity, coronary heart disease, strokes, diabetes, and some types of cancer. These disorders account for more than two-thirds of all deaths in the United States. If we take consistent small steps to change our diet, and learn how to replace "not so good for us food" with food that nourishes us, we can dramatically improve our health.
Not everyone will eat an all-raw diet 100 percent of the time, but it has become clear to me that fruit and vegetable juicing works to increase our enzyme intake. Juicing is an easy way to get 50¬ to 60 percent raw foods in our diet on a daily basis, making a strong case for healthier digestion. Add a big salad for lunch with a variety of greens and vegetables, and all these enzymes will help you digest any cooked foods that you might eat in the evening.
It's good to change up your morning juice to make sure you get a variety of nutrients, but always be sure to add a generous amount of dark leafy greens. One of my favorite simple all-organic green juice recipes follows:
2 apples
4 stalks of celery
1/2 cucumber
5¬-6 kale leaves
2 handfuls of spinach
? Use a juicer to blend the ingredients. If you do not own a juicer, use a blender and add water to reach your desired consistency.
I am quite confident that consuming more raw vegan foods can make a significant improvement in ones health, energy, and well-being. Eat and juice a rainbow of colorful foods, and you've taken a giant step toward enjoying a long, healthy life.