Portland: From Food Carts to Voodoo Vegan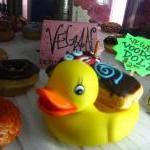 This is the second part of PETA Prime's travel tips for the "Rose City." You can read the first part here.
Portland, Oregon, is a food cart utopia—some 500 carts can be found scattered throughout the city, including many "pods" (four or more food trucks clustered together in a single lot).
I found fantastic vegan carts in a pod in the low-key/lots-happening North Mississippi Avenue business district by the Skidmore intersection. While downtown carts are often open weekdays only, this pod draws locals on weekends too. Some devotees come from miles away. Native Bowl serves bowls of zestfully sauced jasmine rice, sautéed tofu, and fresh veggies. This chef's repertoire includes legendary soy curls and grilled Reubens with homemade seitan pastrami and Daiya cheese.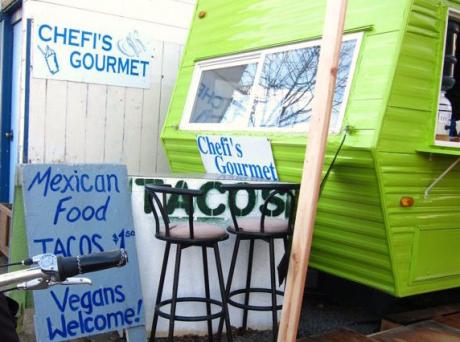 Just steps away, The Ruby Dragon offers addictive vegan Thai curries, eggplant with sautéed cashews, sticky rice, and quinoa pancakes-all sourced from local farms.
Part of a bustling weekday lunch pod downtown, DC Vegetarian is famous for its meat-free Philly cheesesteak made with homemade seitan and vegan cheese. Downtown vegan food carts include Sonny Bowl, which offers fruit-laden savory curries and bean dishes that enchant even hardcore carnivores, and Homegrown Smoker, which serves plant-based barbecue and a Mac NoCheese. Thirsty? Try Tipple organic juices and wheatgrass shots at Sip, the cart fronting People's Food Co-op.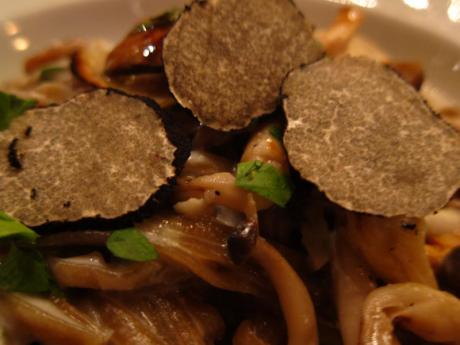 The menu at Portobello Vegan Trattoria sings to foodies, boasting such ingredients as organic and local beets, apples, walnuts, kohlrabi, muscatel vinaigrette, sage, and chili oil. The prices are so modest that you can afford to try a couple of appetizers as well as a couple of entrées. Delectable dishes here include the Pizza Butternut, Lemon-Pepper Pappardelle (with broccolini, capers, lemon, and herbs), and linguine sautéed with three heavenly types of local mushrooms. Or how about roast pumpkin sautéed with cashew cream and toasted hazelnuts? Unfortunately, I had no room for the decadent desserts.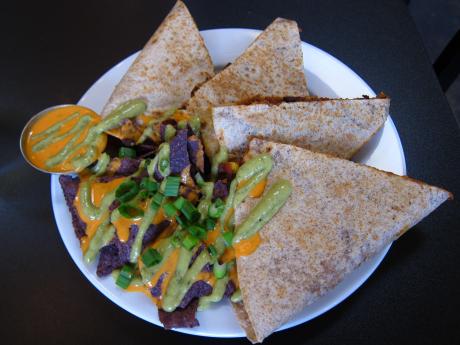 Tucked in the historic Irvington neighborhood in northeast Portland, Blossoming Lotus serves organic, fresh-made "Vegan Fusion" cuisine. Its "Live Food" extends to dairy-free soft serve and fudge. The herbivorian barbecue was so sublime it distracted me from the edgy animal-themed art on the walls (local artists, of course). I hear the Sunday brunch is a real treat too!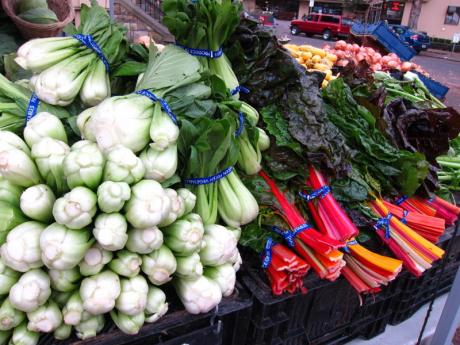 With so many farms fewer than 20 miles away, the in-town Portland Farmers Market is a destination unto itself between March and December. In addition to myriad mushrooms, greens, and other whole foods, there are plenty of animal-friendly delicacies handmade from the region's bounty such as Vincent Family Cranberry Juice and Unbound Pickling's pickled beets. A staple in many regional and national healthy markets, Dave's Killer Bread can also be found at the farmers market. The vision of ex-con breadmaker Dave Dahl is to "make the world a better place one loaf of bread at a time," and his company's offerings include delicious GMO-free and animal-friendly loaves such as the Good Seed Spelt and the Sin Dawg (with cinnamon, organic pumpkin seeds, and organic vanilla extract).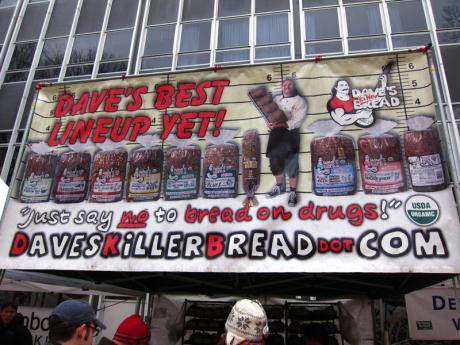 Speaking of sin, while not entirely vegan, many Portlanders swear by Voodoo Doughnut,  and the company's creative variety of mouthwatering vegan treats that are often available 24 hours a day.
There's plenty more in Portland for vegan foodies, so in addition to the Travel Portland site,  bookmark Northwest VEG for its handy dining guide and event listings as well as Stumptown Vegans.