Prime Inspirations: Putting a Lifesaving Message in Motion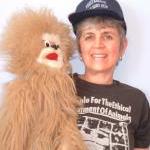 Always thinking of new ways to help animals, founding PETA member and longtime Cincinnati activist Jayn Meinhardt isn't shy about showing off her dedication to animal rights and her vegan lifestyle. That's why immediately after purchasing her new 100-percent leather-free Yaris, she had an auto detailer emblazon the side of her new ride with a unique racing stripe that she hopes will steer everyone who spots her car to PETA's website, where they can learn all about how going vegan can benefit their own health, the environment, and animals.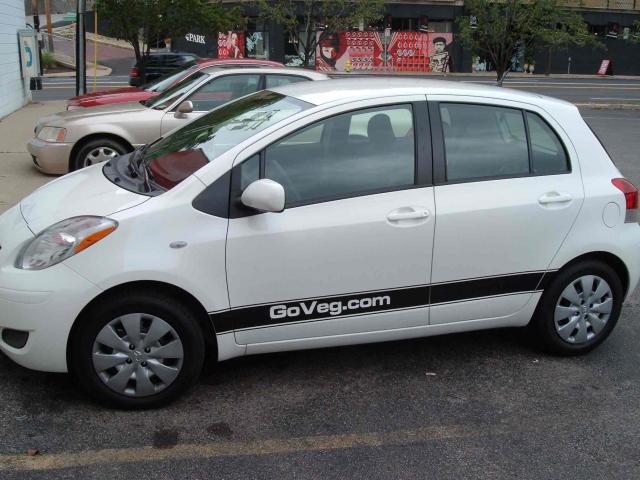 Jayn encourages all of her peers who care about animals to also think of novel ways to go public with a message that could end up saving countless lives. How are you promoting an animal-friendly lifestyle in your community?
This post was written by Joe Taksel. Joe has been vegan and active in animal rights for 20 years with a brief "hiatus" in cat rescue. He has been a media writer for PETA since 2001, and his mother went vegetarian at age 78.