Michael Feinstein on a Vegan Diet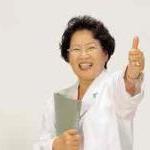 You can tell from watching him that Michael Feinstein loves to sing. A pleasure to watch and a joy to listen to, Michael Feinstein now gives us yet another reason to adore him. As he recently said on The Today Show, he's vegan.
"I'm a proponent of veganism," he told Today hosts Kathy Lee Gifford and Hoda Kotb.
Feinstein says that his vegan diet has increased his vocal range and improved his breath control.
Besides helping Feinstein get the most out of his extraordinary voice, keeping animal products off his plate saves the lives of nearly 100 animals a year.
You may not be able to sing like Michael Feinstein, but you can slash your risk of heart attacks, strokes, diabetes, and cancer by following his example. Find out how easy it is by ordering PETA's free vegetarian/vegan starter kit.
This guest blog was written by Christine Jackson. Christine is fortunate to have lived with animals all her life. She shares her Washington, D.C., home with the two best cats in the world.