Simple and Cheap Things You Can Do to Make Your Cat Adore You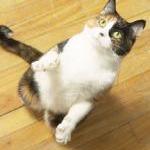 After reading Kerry's post about growing catnip and the great ideas that some of you wrote in response, I wanted to share with you some fun, simple, and cheap amusements from my book, 250 Things You Can Do to Make Your Cat Adore You. Enjoy the following excerpts, and let me know how they worked with your cats:
1.      "Teach your cat to imitate a golden retriever: Scrunch up bits of tinfoil and roll them into balls, then toss and flick them around. Cats can be pretty adept at pouncing on, retrieving, and eventually amusing themselves for hours with these shiny silver toys. … The PETA office cats enjoy retrieving little dime-store plastic lizards (which, believe it not, they recognize as lizards, often chewing off their tails and dragging them around in their mouths, looking mighty proud)!"
2.      "Cats have been known to inhale unusual substances that make them start doing the cat equivalent of giggling uncontrollably. Jack, one of the PETA office cats, adores shoes. Should someone slip theirs off under a desk, he can be found upside down with his head stuck in the toe part and a really silly grin on his face. … A sure bet, however, is catnip. … Most cats will roll on their backs and purr and gaze dreamily into space with one of these mildly stimulating sachets between their paws. Wouldn't you love to know what they are thinking at such times?"
3.      "Create a 'bag of tricks' by placing an empty paper grocery bag on the floor. When kitty enters the bag, which is inevitable, sneak up and move your fingers lightly along the side. Using several bags will provide rapid-fire hiding places during finger attacks."
4.      "Recycle the pull tab from juice containers–into a cat toy. Don't ask me why, but most cats will play with these little doodads until they keel over from exhaustion."
5.      "In the evenings, try dousing the lights and run the beam from a pencil flashlight or a very low-wattage laser pointer over the carpet and up the wall. As with all games, do let the cat win sometimes."
6.      "Here's something useful to do with the odd sock you pull out of the dryer. When you've given up searching for its mate, shove some catnip into the toe section, add some cotton ball or any sort of safe stuffing, and then tie this newly made ball off by knotting the top of the sock."
7.      "Possibly the only ethical use of a fishing pole (although a long stick works just as well): "Cast" a piece of string out towards your cat, having secured a bit of fluff, plastic bait worm, or other squiggly bit to the end, and reel or pull it back in."
8.      "Finally, walking on the beach or in the park? Don't forget to pick up feathers, seaweed, and other interesting but harmless discards that your cat(s) will find smelly and fascinating to play with. (I dry seaweed first and then tie it to a doorknob or to a string and drag or dangle it about). A few feathers tied together make for a super game of pounce on the prey."
What kinds of games and toys do your cats like?