Cloris Leachman's Safe-Sex Plea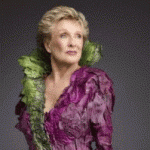 Condoms are completely useless—if you're a dog or a cat. That's why legendary funny lady Cloris Leachman, star of the new Fox sitcom Raising Hope, is urging people to get their dogs and cats spayed and neutered in a new tongue-in-cheek public service announcement (PSA) for PETA.
"Condoms come in handy when you want to have some fun but you don't want to get pregnant," explains Leachman in the PSA, as she struggles to open a condom wrapper. "Unfortunately, millions who desperately need this protection can't even get the damn things out of the package."
As Leachman points out, the best way to address the dog and cat overpopulation crisis is to stop unwanted animals from being born in the first place. We can all do our part—not only by spaying and neutering our own animal companions but also by helping friends and neighbors do the same. Offer to set up appointments and provide transportation for those who need it.
Can't get enough of Cloris Leachman? Check out the hilarious outtakes from her video shoot on The PETA Files.