Treating Periodontal Disease in Dogs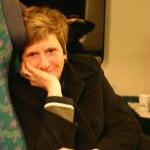 Whether it's feeding a healthy diet, keeping an eye out for hazards around the home, or simply making sure they're happy and well loved, all of us do our best to take care of the animals who share our homes and our lives. But when was the last time you examined your animal companion's teeth? Periodontal disease (gum disease) is a very serious condition brought on by bacteria that live in the mouth and cause bad breath, inflamed gums, and, in extreme cases, even death. Gum disease isn't just a contributor to "doggy breath," it is also something that can threaten dogs' very lives.
The scary thing about gum disease—whether it affects humans or animals—is that red, inflamed gums and tissue can let bacteria and their poisonous byproducts into the bloodstream. Once an infection is in the blood stream, it can easily impact the health of your animal friend's heart, liver, lungs, kidneys, and even bones. Some serious infections could cause a death that no one would ever attribute to gum disease!
I would like to share with you how not only to prevent gum disease but also to help your animals stay healthy and live longer. It is simple and easy to do. It may take some getting used to by your companion animals, but the rewards are tremendous—for you and for them.
First and foremost, it is important that regular vet appointments be scheduled. Make sure that your animal is eating high-quality food and that he or she has had regular cleanings and evaluations. Once the mouth is clean and all the tarter is removed, it is now time to follow the oral-hygiene program. When at the clinic, tell your veterinarian about your plan for keeping your cat's or dog's teeth clean between veterinary exams—he or she may have helpful advice. Keeping your animal's mouth clean will reduce the number of cleanings that have to be performed at the veterinary office. This will cut down on the number of times that anesthesia and expensive trips to the vet are needed.
Prevention is the best medicine, and it is important that you not only take the necessary action to keep your animals' teeth clean but also work with the right products. You want to use products that contain an ingredient that kills germs, eliminates odors, and, at the same time, helps heal the affected areas. I advocate Oxygene, an ingredient that has been used for years to sanitize water, food, and anything that food comes in contact with. This ingredient works by combining with the bacteria and the gasses that they produce and  completely neutralizing and eliminating them. It is totally harmless and breaks down into safe and inert byproducts.
For more information, you can visit here and have a look around. There is a wealth of information there as well as articles and "how to" instructions.
This guest post was written by Ann Spink. Ann was a dental hygienist for 10 years and then later became a DDS. Ann is now retired from active dentistry but devotes most of her time to teaching groups about oral health (in both people and animals) and how it relates to longevity.