Old Family Recipes Veganized: Stuffed Cabbage Rolls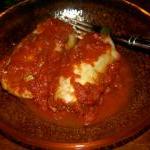 When I went vegan, I missed being able to enjoy many of my family's traditional recipes. Not the meat, of course, but the meal in general. I decided to try to veganize some of my favorite recipes. I found that it was very easy to do and required only minor adjustments.
Growing up, stuffed cabbage rolls were one of my favorite fall dishes. We called them "pigs in a blanket" because they were filled with ground pork. I now know that pigs are friends, not food, and decided that this would be a great recipe to add to my vegan collection. It's really quite easy to make and very delicious. The currants are my special ingredient, making these stuffed cabbage rolls unique as well as tasty.
This is a great dish to serve at a dinner party or during the holidays. I know it's early, but the holidays are right around the corner, and now would be a good time to start practicing your cabbage-rolling technique!
Stuffed Cabbage Rolls With Tofu, Brown Rice, and Dried Currants
1 lb. extra firm tofu, drained and dried
2 tsp. lemon juice
1 tsp. dried basil
1 tsp dried oregano
1 tsp. dried thyme
1/2 tsp. salt
2 cups cooked brown rice
1/4 cup dried currants
1 head of green cabbage
24 oz. jar prepared tomato sauce or 3-4 cups homemade sauce
In a large bowl, mash the tofu.Stir in the lemon juice, basil,oregano, thyme, salt, cooked rice, and currants. Set aside.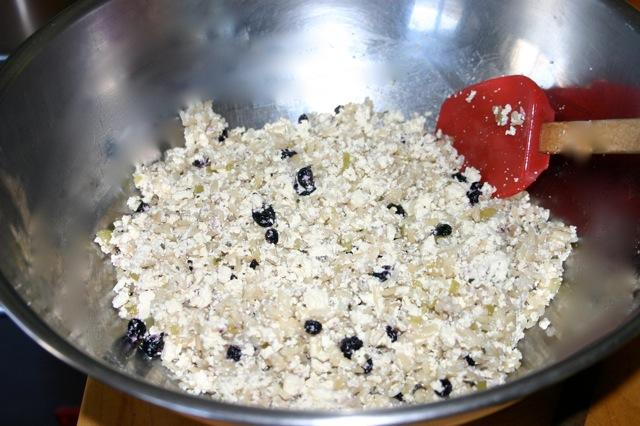 Next, boil water in a large pot. When the water reaches a rapid boil, remove from heat. Core the cabbage and place the whole cabbage into the hot water for approximately 5 minutes. Carefully take the cabbage out of the hot water and pull off the leaves that remove easily. Repeat this process until you have 8 to10 leaves. Trim the vein that runs down the back of each leaf.
Place 1/2 cup of thefilling into the center of your cabbage leaf, roll the bottom of the leaf over the mixture, fold over the sides, and finish the roll. Repeat until you have filled up all your cabbage leaves.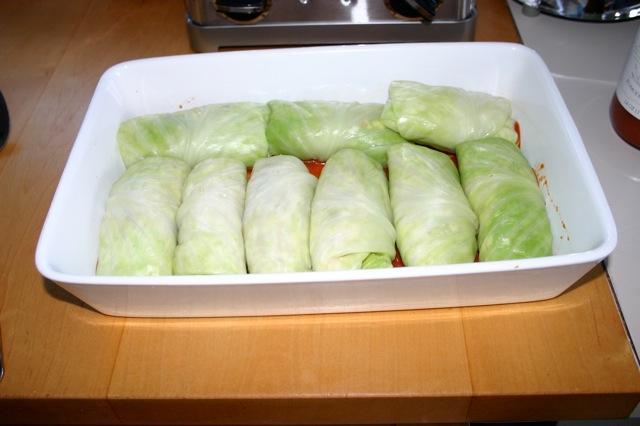 Pour approximately 1 cup of the tomato sauce into the bottom of a large baking dish. Place the rolls, seam side down, on top of the sauce in the baking dish. Pour 1 to 1 1/2 cups of the tomato sauce over the cabbage rolls, cover with aluminum foil, and bake at 350°F for 1 hour. Remove from the oven and let sit for 20 minutes before serving.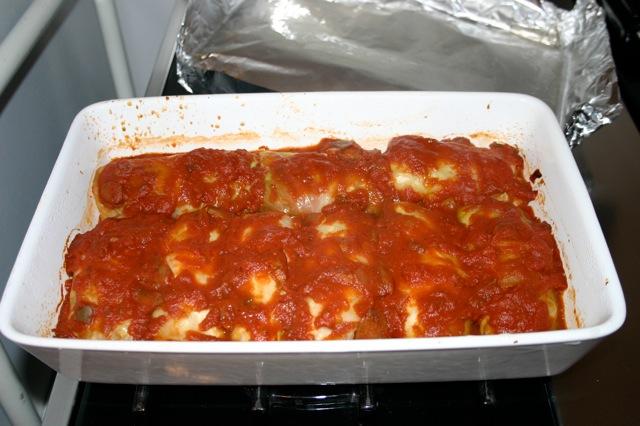 Makes 4 servings
I hope you enjoy this old-fashioned (but veganized!) family recipe. This dish is healthy and really delicious, and no animals were harmed in its making.
I would love to hear about some of your family recipes that have been veganized.