EU Bans Testing on Great Apes!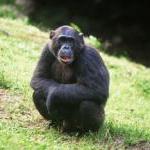 There's great news from across the Atlantic, where the European Union has voted to ban the use of great apes in experiments. The new legislation also places significant restrictions on testing on other primates and requires that non-animal methods be used whenever possible.
This is an exciting development-but it also raises a question: In light of this humane advance, how can the U.S. government justify its plans to transfer more than 200 "retired" chimpanzees from a facility in New Mexico to a research laboratory in Texas, where they'll probably be forced to endure cruel experiments?
There is no excuse for it, of course, so please help us persuade officials to permanently retire the chimpanzees to a sanctuary.
This post was originally published on The PETA Files.