Elmira, New York: Mark Twain Country Is Animal-Friendly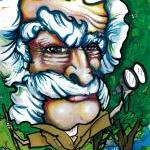 Mark Twain's love and respect for animals from cats to wildlife is, for me, a reason to re-read the literary giant's books and essays. Twain's wry, wise observations attracted attention in his own time as well. No wonder the town of Elmira, New York, home to a top-ranked Elmira College, is hosting a year-long Mark Twain celebration. The bounty of events commemorating the 100th anniversary of his death range from humorous free lectures to weekend festivals to economical tours by trolley and helicopter. It's a great stop for anyone traveling in the Finger Lakes region of New York.
The anniversary celebration led me to the discovery of a book published last year, Mark Twain's Book of Animals. I've just ordered this book to read and share. Twain helped raise awareness about animal welfare and cruelty to animals and took a stand against vivisection, the use of live animals in experiments and demonstrations.
While Hannibal, Missouri, was the boyhood home of Twain (born Samuel Clemens), this true American writer penned many of his most beloved books, including The Adventures of Tom Sawyer and The Prince and the Pauper, in Elmira. This fact came up during a wonderful one-hour tour given on a reproduction of the 1912 Elmira Trolley, complete with original toll-box and other details.
For 22 summers, Twain and his family stayed at Quarry Farm on Elmira's picturesque East Hill. To give Twain a quiet place to write—and smoke 30 cigars a day—a studio was built on the property. Resembling a Mississippi steamboat pilot house, the octagonal study had a desk, chair, cot, fireplace, and big windows through which Sour Mash and Twain's other cats came and went.
Twain was a well-known character in town who provoked glares and whispers with his bold remarks and language. He also played billiards with the town pastor at a table hidden in the Park Church, one of several splendid original buildings that are also worth a visit.
Just a few minutes west of downtown Elmira, Tanglewood Nature Center & Museum now features a 3-mile trail that winds through serene woods to Frenchman's Bluff and its breathtaking view of the glittering Chemung River. Stone meditation benches and signs bearing Twainisms were recently installed along the trail. One of the signs bears Twain's recollection of his daughter Jean, who died in her youth: "She was a loyal friend to all animals and she loved them all, birds, beasts and everything—even snakes—an inheritance from me. She knew all the birds: she was high up in that lore."
If you work up a hunger, you can return to town for sustenance. I visited Soup's On Café after hearing that it offered several good vegetarian and vegan choices. Chef and owner Barb McClure told me that she was inspired to move to Elmira from Manhattan years ago after she came to the area for a canoe trip. I thoroughly enjoy her vegan black-bean tacos; folks on gluten-free diets will like it here too.
I'll have to return to try Geka's Vegetarian Restaurant, which has earned rave reviews from both vegans and not-yet vegans for its barbecued faux meat and other vegan renditions of traditional favorites. Plus there's homemade bread and condiments, curry dishes, and soul food-all vegan, I'm told.
For more information on Mark Twain 2010 festival events, visit this site or call 1-800-MARK TWAIN. For maps and travel and lodging guidance, go here or call 1-800-813-2958.