Rambo: A Tale Of Survival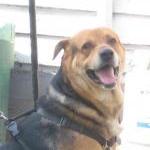 Because of your support, PETA is able to help thousands of individual animals each year through the Community Animal Project (CAP). CAP serves the indigent urban and rural areas of southeastern Virginia and the North Carolina border counties. This is another entry in the ongoing series of posts chronicling the work of CAP—this post is from Emily Allen, assistant manager of CAP.
PETA's fieldworkers are on duty around the clock, and our emergency pager is always on (and beeping!). Every day, we come to the rescue of abused and neglected dogs by providing them with food; clean water; lightweight tie-outs; deworming medicine; flea, tick, and flystrike prevention; free veterinary care; spaying and neutering; and so much more (including love and attention). For animals who wish only to give someone love and loyalty and who ask for nothing more in return, the world can be a very cruel, cold place, as was the case for Rambo.
We have known Rambo since 2006, when his body condition was unremarkable: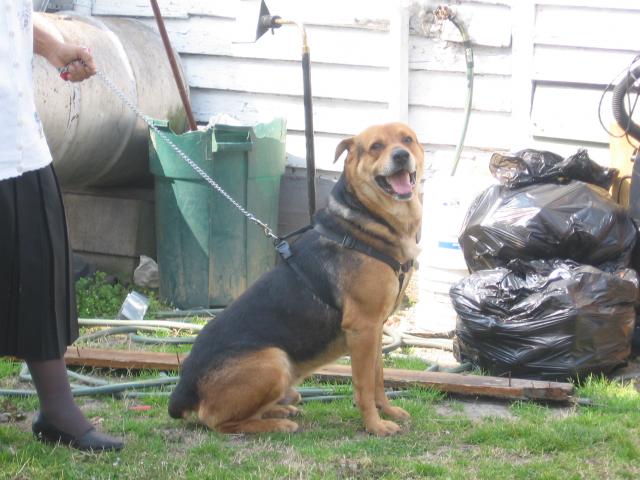 Not three years went by, though, before we found Rambo looking like this: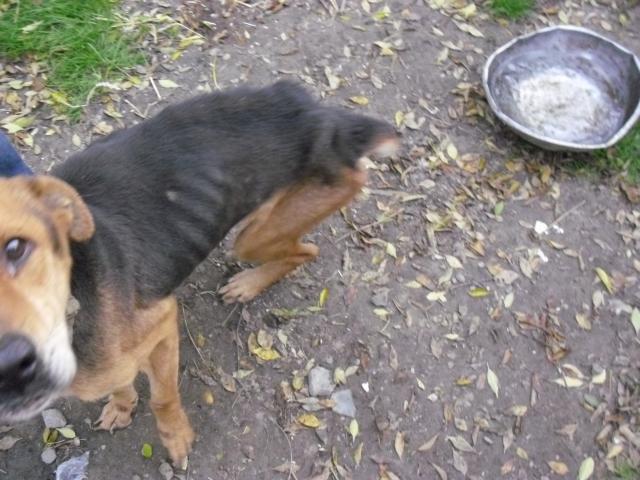 Poor Rambo—left without food or water—was horribly emaciated and starving inside a filthy pen. Rambo's owner was a nasty woman who refused to accept the fact that her dog was in need of emergency veterinary care and would surely die if not treated. In fact, she refused any help at all.
We worked with local law enforcement to get Rambo seized and to pursue criminal charges of cruelty to animals against the negligent owner. The owner pleaded not guilty in court and told the judge that "the birds ate his food." But with the help of PETA's testimony and the meticulous evidence that we collected, the judge didn't buy this nonsense and found the owner guilty of cruelty to animals (which sends a strong message to other potential abusers).
Rambo has gained more than 30 pounds since he was seized by local animal control. He was adopted and will be living the final years of his life in peace.
Rambo's case is bittersweet, but it is not unusual—we encounter abused and neglected animals every day. Please never hesitate to report cruelty. PETA has helpful information here.