PETA at 30: Animal Rescues Over the Years, Part 2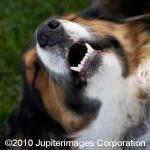 As we prepare to celebrate PETA's 30th anniversary, we'd like to share a few stories with you about some of the individual animals who have been helped over these last three decades, thanks to the support of compassionate readers like you.
These rescued animals represent just a few of the millions of animals saved from lives of suffering and abuse during PETA's first 10 years. Check PETA Prime over the coming weeks for another two decades of stories from PETA's groundbreaking work for animals. This is part 2 of our 3-part series. You can find part 1 here.
1990: Scooter
Responding to complaints that the Carolina Biological Supply Company was "processing" cats who went missing from homes and was using cruel methods to kill them, a PETA investigator documented that the company had been pumping formaldehyde into live cats. Scooter was one lucky cat who was saved from that nightmare and adopted into a loving home.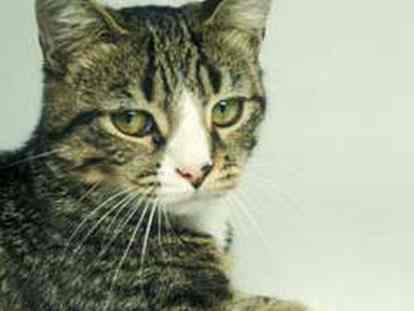 1991: Hola
Before she was rescued, Hola had been sentenced to a lifetime behind bars in a pet shop. She would have had to endure unbearable loneliness and anxiety in a tiny cage, deprived of the opportunity to socialize and fly for the rest of her life. Luckily, Hola was rescued from that fate and spent the rest of her life in a private aviary.
1992: Marilyn
Marilyn was one of five ducklings rescued by a PETA investigator from a foie gras factory farm. For weeks, PETA's investigator documented the horrible living conditions and cruel force-feeding on the farm, finally obtaining permission to rescue the ducklings and arranging for them to live the rest of their lives on a vegetarian farm with a pond.
1993: Runke
Runke was one of 200 chinchillas who were kept in tiny cages in a basement and bred for fur. When the fur trader decided to sell the house in which the animals were kept, Runke wound up in a pet shop. A PETA member found him there and took him to a sanctuary, where he could roam freely.
1994: Miranda
PETA undercover investigators found Miranda on a farm on which pregnant mares were cruelly confined so that their urine could be harvested to make the menopause drug Premarin. Partially blind and suffering from severe leg problems, Miranda was slated for slaughter after her foal's birth. Our investigators intervened, and Miranda and her new baby, Dakota, were saved.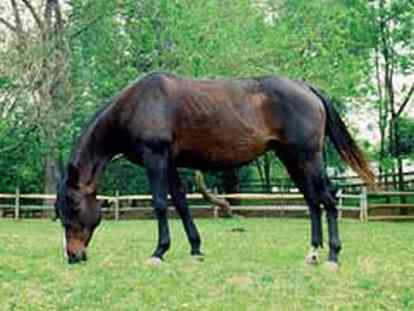 1995: Stanley
Just days before Stanley and Willis were scheduled to be killed, a frantic call came in to PETA from the farmer's wife who had befriended them. PETA contacted a New Jersey cow sanctuary, where both the animals found a permanent home.
1996: Barbara
Barbara was captured in Southeast Asia when she was 2. They bound her tightly, broke her spirit, and shipped her to a circus in America. After being forced to perform for 12 years, she became so emaciated that the circus "warehoused" her in solitary confinement. An elephant sanctuary learned of her plight and offered her a place in its spacious habitat.
1997: Dragon
After having been raised at a school for mentally challenged students, Dragon was set to be sold for slaughter. We asked Babe star James Cromwell-a PETA friend and a fellow animal lover-to intervene, and thanks to Mr. Cromwell's generosity, Dragon found a home at a sanctuary.
1998: Jonathan
When PETA staffers found Jonathan, he was struggling to free his wing from a fishing line strung across a pier. As he struggled, the line became tighter. Thanks to the staffers who untangled him, Jonathan did not become a victim of this cruel sport and fully recovered.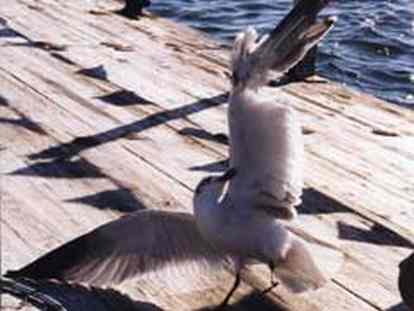 1999: Bunny
Bunny spent 45 years as a lone elephant at an Evansville, Indiana, zoo. When PETA first met Bunny, her only "companion" was a brown ball that she used as a "security blanket." Local people started a campaign to retire her, and with PETA's help, Bunny was retired to an elephant sanctuary.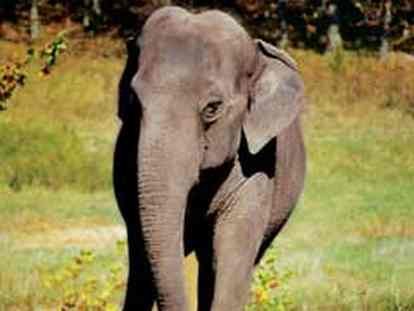 2000: Muffin
For years, 8-year-old Muffin enjoyed life indoors, but when she got a case of fleas, she was banished to the backyard and chained. When a member of PETA's Community Animal Project (CAP) found her, she was so chilled to the bone that she couldn't sit still. The CAP staffer convinced Muffin's guardians to give her up. Now she is treasured and pampered by her new guardians.