True Cost of Our Diets on the Environment Not Always Obvious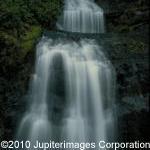 There isn't anything like a hot bath and a cold beer to help me ease life's aches. But I usually opt for showers because they use less water. Well, a recent BBC story on a report examining the amount of water that is required to produce various food and drink products almost caused me to spill my vegan beer!
The report is from an alliance of highly respected engineering institutions called "Engineering the Future." You'd probably not find it surprising at all that climate change and increased industry use of water by the developing world (following the U.S. and U.K. models, of course) will dramatically increase the number of areas that are severely challenged in their ability to provide clean water to citizens. No continent is immune.
But here was the fascinating bit: The engineers studied the water use that we don't see—that which is used in the production of various products. My pint of beer, for instance, required 130 pints of water (a full bathtub!) to grow the ingredients and brew the final product. (Man, I love hops. Oh, sorry, I digress.) That's a lot of water!
But it is much worse for some other products. Cheese is terrible; the report indicated that a 500-gram piece of cheese (a little over a pound) required 2,500 liters of water to produce. Now folks shouldn't think that they're saving a lot of water by avoiding cow flesh (it takes 3,875 liters, or 21 bathtubs full, of water to produce each kilogram, or 2 pounds, of beef) and choosing chicken instead: It takes 683 liters of water to produce a single 2-pound hunk of chicken flesh and get it to the grocery store.
The engineers note that many of the products imported into the U.S. and U.K. waste massive amounts of water in countries that are already struggling to provide sufficient quantities of fresh water. It's our choices that matter most. PETA has a plan that will save the planet, help people, and eliminate the cruelty that animals suffer in the dairy and meat industries. I imagine that some people might have spilled their beer when they saw PETA activists showering in public, but if they heed the group's message, there will be plenty of water for another round. So let's raise a toast to a vegan future!