Raising Camille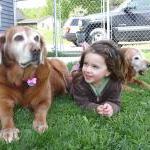 Shortly after my daughter, Camille, was born, I was having tea with a group of new mothers I had met through a hospital group. I was eager to learn whether someone else knew a big secret about parenting that I did not. During our conversation, someone asked, "What do you wish for your child?" and each of us answered in turn.
Listening as my friends answered that they wished for their children to be happy, I felt that they had missed the mark. Having a happy child is a given; I wanted more. When it was my turn to share, I said, "I want my daughter to be compassionate." I meant compassionate to people, to animals, and to the Earth. Four years later, I realized that raising a vegetarian child is a significant piece of that greater wish.
In many ways, it is very easy to raise a vegetarian child. I decide what foods to buy and cook for her. I teach her about our responsibility to care for every living being to the best of our abilities. In some ways, it requires a little extra effort, such as in trying to buy children's vitamins that are made without gelatin or in finding breathable, nonleather shoes that support the development of a growing foot. It also requires tough compromises, such as letting Camille eat a piece of nonvegan cake at a friend's birthday party. Of course, I'm conflicted and may feel hypocritical, but being a parent doesn't mean being perfect.
Yet, I know that Camille feels empowered about our family's decision to follow a vegetarian diet. She proudly states that animals are our friends, and she challenges her grandparents on their meat-eating food choices (this is great fun to watch!). She has mastered the differences between veggie hot dogs and beef hot dogs and soy ice cream and dairy ice cream, and she can advocate for her food on her own behalf.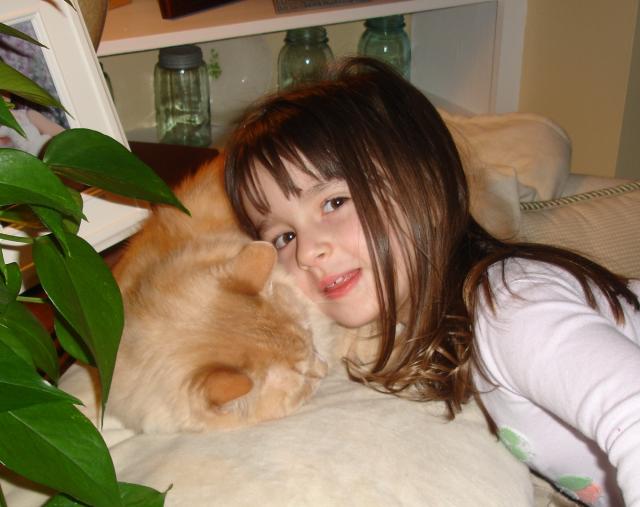 Even at such a young age, Camille is always interested in learning more about the ethical, health, and environmental reasons for going vegetarian-and we are always eager to tell her more in an age-appropriate way. Just recently, she was confused about why people drink cow's milk since it's intended for baby cows.  And someday soon, I'll have to talk to her about why we can't stop in to see the puppies at the pet store and why we will never go to the circus.
As I look back on Camille's first four years of life, I am so happy that my wish for a compassionate child comes true every day. She is beginning to understand that the lives of animals are just as precious as those of people. She understands that animals feel pain, sadness, hunger, and love, just as humans do. In her eyes, there is no difference: A life is a life. I am also grateful that we have chosen a vegetarian lifestyle for her. She is happy, healthy, smart, and full of life.
I guess I had the answer to the big secret all along.
This blog was written by PETA Foundation staffer Christine Leible. She is an accomplished vegan-chef wannabe who loves the water and is addicted to soy lattes. Christine shares her home in Southern California, with her husband, Christopher; her daughter, Camille; and her rescued kitty, Lula.