The Frugal Vegan: Financial Basics, Part 1: Budgeting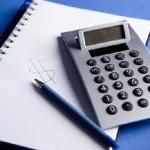 This is part of an on-going series offering tips and tidbits on how to spend less, save more, invest better, and give wisely.
For many Prime readers, budgeting is probably one of those dreaded tasks that we need to undertake to stay healthy. It's right up there with dieting.
The essence of budgeting can be boiled down to five words: spend less than you earn. Or, as Charles Dickens wrote, "Annual income twenty pounds, annual expenditure nineteen six, result happiness. Annual income twenty pounds, annual expenditure twenty pound ought and six, result misery."
First, you need to know what you're really spending. This is best done using a calendar-year period, since it coincides with the tax year and since the most significant expenses—like property taxes and insurance—usually occur once or twice a year. Make a list of broad categories, like housing, vehicles, insurance, taxes, utilities, food, companion animals, travel, entertainment, contributions, etc. Use your checkbook and credit card statements to help compile the category totals. For smaller items, it might be good to keep an actual tally of expenses for a month or two. This can be a real eye opener.
For the earnings, include all income sources, like wages, pensions, investments, interest, dividends, etc. Just as with expenses, you want a calendar-year total.
The budget itself is simply a total of your estimated expenses by categories (as broad or as narrow as you like) divided by the funding periods. For example, if your income source is primarily monthly, then divide the total expenses by 12 and set aside that amount each month.
Budget money should be kept separate, not necessarily in a physical way—but in a way that you can keep track of it. For example, if your bank account balance is $1200, and your budget balance is $1100, you only have $100 to spend. I keep a sheet with the on-going budget balance on one side and the expense categories on the other side. Each time there's an expense, it's deducted from the category's total, showing the amount remaining. Budget items paid by credit card are tallied when the credit card is paid.
Unexpected large expenses, like a major car repair, are not usually part of the budget and should be covered by a reserve fund (more on that in a future posting).
Your budget can be as simple or as complex as you like. I prefer simple, since it's less overwhelming and more likely to be used. You can round off to whole dollars or even round off to increments of $10 or more.
If you're really eager to get started, do a budget for the second half of the year; just be sure to include any major expenses that occur during the period.
Ideally, your total income—no matter how large or small—should exceed your total expenses. If not, there are three solutions: spend less, earn more, or some combination of both. I warned you that this was like dieting!