The Frugal Vegan: Volunteering + Itemizing Deductions = Tax Savings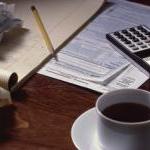 This is part of a new on-going series, "The Frugal Vegan," offering tips and tidbits on how to spend less, save more, invest better, and give wisely.
Are you a volunteer at your local animal shelter? Do you do volunteer work for one or more animal rescue groups? If so, that's great—and read on. If not, please consider volunteering.  Most animal organizations need all the volunteer help they can get—but not only that, it can also come in handy during tax season. It's a win-win situation!
If you do volunteer work for a 501(c)(3) charity and you itemize your deductions (about one-third of taxpayers do), the IRS allows you to include out-of-pocket expenses you paid to do volunteer work as part of your charitable deductions. This includes mileage for driving to and from the volunteer work. The mileage rate for 2010 is 14 cents per mile (unchanged from 2009).
Sure, 14 cents a mile doesn't seem like much, but consider this example: Ivana Dogood volunteers once a week at her local animal shelter, which is 10 miles from her home. That's 50 (she missed two weeks) 20-mile roundtrips a year, or 1,000 miles at 14 cents per mile, or $140 she can include with her charitable deductions. At a 25 percent marginal tax rate, that's a savings of $35. OK, maybe $35 isn't that big a deal to some of you, but to a frugal vegan, $35 is, well, $35. And it's free money—a bonus from the IRS for volunteering. (Who said the IRS has no heart?) And, that's $35 that could be donated to your favorite charity—like PETA. Donate that $35 and it's another deduction, saving you even more on your taxes ($9 in the 25 percent bracket).Then you could donate the $9—OK, enough already, you get the idea!
Other deductible volunteer-related expenses include long-distance phone calls, the cost of any uniforms required, tolls, parking fees, and other items you buy as part of your work volunteering. However, you can't deduct the value of your time (that is truly priceless), child-care costs, or meals purchased while volunteering. But you also cannot put a price on knowing that you have saved a life or eased the suffering of animals.
For mileage, it's best to keep a written record. This is especially helpful if your trips vary in frequency and distance, like they do for many rescue-group volunteers. For out-of-pocket expenses, get receipts and keep them with your tax information in a clearly marked envelope or folder.
During this dreaded tax season, here's wishing you many happy returns!