Prime Inspirations: No More Chains in Danville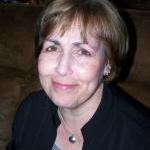 Paulette Dean and a group of activists managed to facilitate the passing of an ordinance in Danville, VA, that restricts the chaining of companion animals. We thought that what she did was extremely inspiring, so we asked her to write a blog post about her experience.
On December 1, 2009, thanks to a dedicated circle of concerned activists, a progressive ordinance was passed unanimously in Danville that restricted the chaining of companion animals. This was indeed way overdue, as my experience working with animals over the years has shown me.
In 1992, shortly after I began working for the local humane society, I received a call from a man who said he had heard a dog barking in the woods behind his house for several days, but then, one day, he didn't hear the barking anymore. An animal control officer went to the address and found the body of a dog. The dog's chain had become entangled in bushes, and he simply starved to death. I am haunted by that story to this day. The officer (at that time, animal control officers were police officers with the added duty of responding to cruelty-to-animal cases) told me that I should work on making it illegal to keep dogs on chains. The task seemed too great-impossible, actually-at that time. Through the years, the officer kept asking when something was going to be done about keeping dogs off chains.
Another case I remember vividly was a cruelty complaint involving an elderly cat (yes, a cat) who was kept on a chain outside. We seized the cat and obtained custody in court. We wanted so badly to give him at least a couple of years of a good life, but his mind was gone from years of neglect and abuse. We let him wander around the cat room, but all he did was stand with his head pressed against a wall. After consulting with a veterinarian, we knew that the kindest thing we could do for him was to euthanize him.
We saw cases like his on a regular basis at the humane society, and we knew that across the nation, thousands of animals were going through the same miserable experience. We knew that we had to take action. The first step we took to help chained dogs was about 12 years ago when the humane society board changed the adoption guidelines to no longer permit adopted dogs to be kept on chains. This brought some disapproval, but helping to get dogs off chains is worth all the effort, heartache, and criticism.
About three years ago, the humane society announced the start of a campaign to get dogs off chains and began educating people about the common misconceptions associated with chaining, including the following:
People may say that it's safer to keep a dog on a chain than in a lot or fence. Not so. The humane society receives far more dogs who have broken free from chains than those who have escaped from dog lots.
People may say that a chained dog is protection. Not so. What can a chained dog do other than bark? A dog who is bonded with a human family and is kept near them is much better protection.
People may say that they can't afford to purchase a lot or fence, and others say that they can't afford rabies vaccinations, food, or emergency veterinary treatment. Agreeing to have an animal companion is a financial commitment that you are obligated to fulfill once you take it on.
In addition, we had to educate people about the negatives that come with chaining, including the following:
Chained dogs are at risk of being stolen and of being attacked by other animals. A chained unspayed female dog will always have puppies.
Dogs on chains are the cause of 90 percent of the dog-related complaints that we at the humane society and the police department receive. Most dog bites come from chained dogs.
Next, we took it to the City Council, where we gave a presentation showing pictures of what can happen to chained dogs. The reality was there for all to see. Those horrible pictures of the dogs with embedded chains; the skeletal, starved ones; the ones who died from heatstroke or strangulation; the ones who were hanged when they jumped over fences; and the ones who had been attacked by other dogs.
The humane society also managed to commit $10,000 to help people purchase exercise pens to replace their chains. We have now received offers from other people to donate pens for the express purpose of getting dogs off chains. We continue to write grants to fund this program. People who take advantage of our help will also have to agree to let us, at our cost, spay and neuter the dogs.
There are always predictions of doomsday-proportion results when things are about to change. Some people may say that the humane society will receive hundreds of dogs or that hundreds will be abandoned. That has not happened in other areas, and we do not think that it will happen here. The delayed enforcement date of July 1, 2010, will help people make arrangements and plan ahead.
It was an ordinance whose time has come. Since the City Council voted on this, we have received encouraging e-mails from Virginia, California, Pennsylvania, and West Virginia congratulating Danville on this progressive step and asking how this was accomplished.
The answer is-it was accomplished because people recognized the importance of it. It only takes a dedicated few to make a difference in this world.
Paulette Dean has been the executive director of the Danville Area Humane Society in Danville, VA for almost 18 years and the humane investigator for 10 years.