Prime Inspirations: Ali MacGraw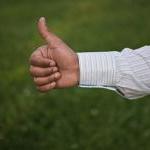 We would like to send a quick thank-you note to Ali MacGraw, who recently recorded a PETA public service announcement (PSA) that will be sent to television stations across the country this winter.
The PSA is an exposé of the Chinese fur industry and features graphic investigation footage of horrific conditions on Chinese fur farms.
In an exclusive interview with PETA, MacGraw, whose numerous credits include Love Story and The Getaway, explained, "I've had dogs and cats for most of my life, and every time I hear about the atrocities of the fur trade in China, all I can think of is my dog draped around my neck on the collar of a cardigan, my cat as cuffs as a throw-away fashion statement coat, and it makes me crazy."
Please be advised that this video includes scenes that may be disturbing.
This is not the first time that MacGraw has recorded a PSA for PETA. In 2005, during Hurricane Wilma, she recorded a special message that was sent to TV stations across the U.S. advising people to make sure that they do not leave animals behind when they evacuate. With animals often being the last ones to receive help in natural disasters, MacGraw wanted to make sure that people included all their loved ones as they made emergency plans.
Ali MacGraw, we would like to applaud you for being an outspoken animal advocate and anti-fur activist over the years and for your passion and dedication to the cause. You are an inspiration to all of us!