Pound Seizures: Not So Humane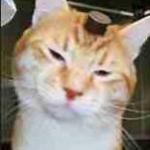 Have you ever thought about the words "animal shelter" and how they apply to the thousands of diverse organizations that house dogs and cats? My old dictionary (you might remember those books that people consulted before Wikipedia and the Internet came along) defines "shelter" as "a place of refuge or safety." Some 30 years ago, I was working at a humane society that declared that it would do everything possible to ensure that no animal who entered our shelter would ever suffer again; but we had a dirty little secret.
No, not euthanasia. People knew that animals who were not reclaimed as strays or adopted into a new home might be euthanized. What they didn't know—and what made all of us who worked there shudder—was that on a regular basis, a vanload of vivisectors from the local university arrived to take away dogs who were slated for euthanasia. Sometimes I had to wait while these white-coated individuals led dogs I had lovingly handled in previous days away to be treated like test tubes. They only selected the friendly animals, of course, and there were simply more of those in our community than there were good homes for them. While my fellow shelter workers and I often cried over having to euthanize animals to ensure that they (or others not yet in our care) didn't suffer, we felt like hypocrites letting live animals be carted off to laboratories.
Schools such as the University of Utah, as well as other facilities, use pound seizure to obtain inexpensive test subjects. Some states allow Class B dealers to obtain dogs and transport them across state lines; these shady folks supply private companies. Now, "seizure" isn't an antonym of "shelter," but when a living being who is under the protection of a refuge is removed for purposes that are not in his or her interests, it is the biggest betrayal of the concept of sheltering that I can come up with. Who wouldn't provide humane euthanasia to his or her beloved dog or cat rather than let the animal be subjected to electrodes,  allow the muscles to be hacked from the animal's thighs, or let the animal be kept in a barren kennel for months or years on end?
Ohio is one of the states whose laws say that animal shelters "may" turn over stray animals to vivisectors, so everyone at our animal shelter was thrilled when new management closed the doors to the vivisectors forever. There are now 13 states that ban pound seizure and only three states that mandate it—and thanks to PETA, there is now hope that Utah's mandatory pound-seizure law will be overturned. Massachusetts has one of the strongest pound-seizure laws in the country (it forbids the import of pound animals and protects animals in Massachusetts shelters), and I was part of a group that successfully turned back an effort by vivisectors there to overturn the law.
Within five years of the passage of the 1983 ban, we became aware that experimenters who were visiting Beacon Hill to complain that our pound-seizure law was hindering their research and education efforts were starting to persuade some legislators. Good people at Tufts University brought together vivisectors and animal advocates, and voilà, suddenly there was a humane alternative for animals in the pound. Tufts now has a lovely program in which veterinary students gain surgical experience by performing spay and neuter surgeries on animals in shelters who are then adopted out by shelters that can't afford to have a vet on staff.
Where there's a will, there's a way—wouldn't you agree?