Mourning Maud Part 2: Dust to Dust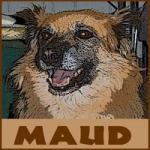 This is the second part of a three-part series about my experience with losing my close companion Maud. I hope that sharing this story might make it easier for others who are going through a similar experience. Part 1 can be found here and part 3 here.
Ken and I had no idea what to expect at the cremation site following Maud's death. This was a working facility and not designed for the public. It was a large, garagelike building surrounded by farmland. Everyone was very respectful of us—and Maud. We were welcomed to witness as much—or as little—as we wanted.
Maud's casket was gently placed on a well-worn gurney. I removed a bouquet from atop the casket, and one of the workers removed the lid. There was Maud—frozen, literally, in time.
A towel covered Maud like a blanket. It was removed—no bedding or toys can be cremated. We were offered private time with Maud, but declined. I placed the bouquet—which was allowed to be cremated—into her casket.
The gurney was wheeled to the cremator—a state-of-the-art, industrial-sized oven with a door at each end. (It is the same model that is used for humans.) The cremator can accommodate only one human at a time, but typically, it has room for three mid-sized dogs. A long metal rod with a hoe-like end is used to move objects in the retort, or chamber. Temperatures in the chamber reach over 1200 degrees.
The time had come. The door was opened. We watched from about 10 feet away and could feel the blast of heat from the retort and see its bright glow. Maud's casket was pushed into place. Almost immediately there was a burst of white smoke from within the casket—Maud's luxurious fur had been instantly vaporized. The cardboard casket burst into flames as the door was quickly closed. At that moment, I felt closure.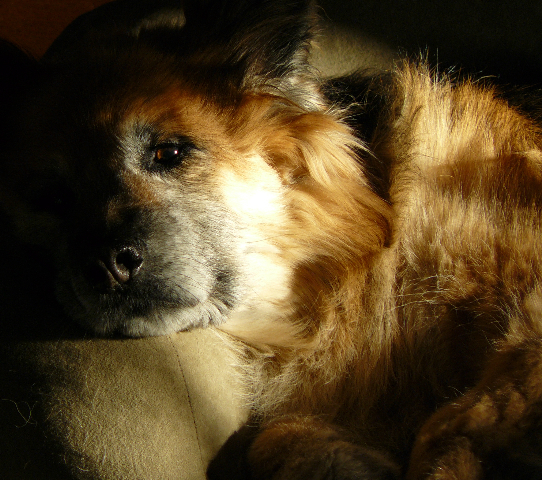 It would take more than an hour for Maud to be reduced to bone fragments. About halfway through the cremation, the door was opened and her remains were gently moved around to hasten the process.
Normally, the deceased arrive in tagged black body bags that they will also be cremated in. Bodies are stacked in a walk-in freezer until cremation time. Individual cremations are handled separately from communal cremations in order to carefully maintain the companion's identity throughout the entire process. The remains are given to the family in individual cremations, but not in communal cremations.
The cremator door was opened once more. All that was left of Maud were bone fragments, which were carefully scraped into a hatch below the cremator door. Before the door closed, another animal in a black bag quickly took Maud's place. The cremator operates two shifts a day, five days a week.
Once cooled to the touch, Maud's bone fragments were placed on a sorting tray to remove any foreign materials such as fragments from the retort's brick lining. The bone fragments were then pulverized into a gritty dust. As the pulverizing container was opened, a large puff of dust filled the air.
Now, what to do with Maud's cremains?
If you have been moved by the "Mourning Maud" series, please contribute to Maud's True Friends Memorial.