Faux-Meat Tasting Party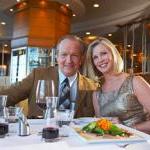 Taste-testing delicious foods makes for a fun get-together. I hosted a chocolate-tasting party a couple of years ago that was a big hit with my friends—and we still buy the winning chocolate regularly. Everyone seems to enjoy tasting a bunch of delectable foods and rating them on scorecards.
Recently, it occurred to me that a taste-testing party would be a great way to do some vegan outreach. I asked some vegan friends to join in, and after some brainstorming, our Faux-Meat Tasting Party was born. We invited all our meat-eating friends and ended up with an enthusiastic group of about 40 people who were eager for some free food. Our main goal was to find out which faux meats were the most popular so that we'd be able to use them in future vegan food giveaway events. But we had another objective: to give our friends an easy way to try a variety of faux-meat products. We were betting that most people would enjoy some of the "meats" enough that they would buy them again. For many people, it's a lot easier to transition to vegetarian meals by simply replacing the meat in their favorite recipes with a faux meat.
We offered 13 different vegan meats: four burgers, four chicken-style products, four hot dogs, and barbecue "riblets." We chose meats that are widely available at chain grocery stores, like Trader Joe's, Whole Foods, and Safeway, so that it would be easy for our guests to buy their favorites afterward. We served the meats in bite-size pieces for easy sampling, and everyone had a scorecard so they could rate their choices from best to worst.
Our overall winner was the MorningStar Farms Hickory BBQ Riblets,  which had an impressive average score of 6.1 out of a possible 7. We ran out of the riblets very quickly, even though this was the last meat to come out of the kitchen!
Tied for second place were the Boca Original Chik'n Patties and the Vegetarian Plus Vegan Half Chicken (available at Whole Foods). Both of these chicken products scored an average of 5.3 out of 7. Leading the pack for the hot dogs was the Yves Hot Dog,  and the most popular burgers were the Amy's California Veggie Burger and the Boca Original Vegan Burger.
Overall, we found that the faux chicken was very well liked, the burgers got average scores, and the hot dogs were the least preferred, although we suspect that they would have done better if they were served with buns and all the fixings.
One of our guests, a die-hard meat-eater, commented at the end of the party, "If all faux meats are this good, I have absolutely no excuse not to go vegetarian!" We gave everyone a flyer that listed all the meats they had tried and where to buy them. My friends and I are already planning a barbecue "riblet" giveaway event, and now we know exactly which faux meats to recommend when our friends ask us which ones are good. We're also looking forward to our next tasting party. On the menu: vegan sausages and bacon.
Check here for a list of popular faux meats, and here for recipes that use them.
What are your favorites?