The Pleasures of Eating in London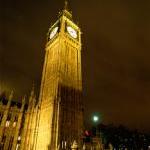 London may be known as the home of the "Beefeaters," but plant-eaters are definitely given a warm welcome. Forget steak-and-kidney pie and fish and chips—modern London is chock-full of delectable vegetarian delights, so much so that PETA has named it the Most Vegetarian-Friendly City in the World.
PETA chose London after considering not only the city's myriad vegetarian restaurants but also the huge number of vegan-friendly ethnic restaurants and the fact that grocery stores and even steakhouses promote vegan options by indicating them with a green "V" on menus and labels.
I can personally attest to the wide array of vegan options the city has to offer. On my first visit six years ago, I felt like a kid in a candy shop thumbing through the inch-thick Vegetarian London guide I picked up in a bookstore. I didn't come anywhere close to visiting all of London's vegan-friendly restaurants, but I still remember Mildreds' surprisingly heavenly "mushy peas" and Manna's trance-inducing vegan ice cream. As for The Gate's plantain and sweet-potato fritters, I can sum them up in one word: yum!
The owners of Indian restaurants in London will often stand outside, beckoning customers inside. On my second visit, I caved in to one of these fellows' entreaties and was rewarded with the best Indian meal I've ever had anywhere, bar none.
If you're planning to visit England's capital any time soon, check out London Eating for a list of vegetarian restaurants. But don't feel limited by that list—you can find scrumptious vegan meals just about anywhere you happen to point your Wellies.
Do you have any favorite vegan restaurants in London?