Is This the Age of Aquarius?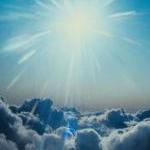 Yesterday, I took some time to reflect on Martin Luther King Jr. Day. Every year, we celebrate the holiday, and we acknowledge the great changes that have been put in motion because of the spirit and determination of one man and the people who supported him. Thinking about Martin Luther King Jr.'s work really drives the point home: As individuals, we can be a powerful force for change in this world. We are responsible for making the world better, both for ourselves and for others.
But as I sat there and really contemplated how far we have come since the time of Martin Luther King Jr., it brought back some other memories.
Do you remember this, dear Primers? "When the moon is in the Seventh House/And Jupiter aligns with Mars/Then peace will guide the planets/And love will steer the stars."  Have we "Let the sunshine in?" Or is it still "Easy to be hard/Easy to be cold?"
The above lyrics—from the musical Hair, of course, which opened on Broadway in 1968—are profound, sophomoric, and naïve all at once! There was a palpable optimism in the air at the time—a generational energy for changing the status quo, breaking free from cultural inertia, and living with compassion for all beings. We aren't exactly there yet—cruelty does have a nasty habit of perpetuating itself. But we have taken huge strides forward in human rights—and animal rights too.
"Animal rights" wasn't a widely functional concept until Peter Singer's book Animal Liberation hit the stands in 1975. PETA was founded in 1980, just 30 years ago—not so long ago when it comes to changing the warp and weave of an entire society. Back then, General Motors maimed and killed live animals in car crash tests, and no one seemed to mind. Virtually all cosmetics were tested on animals. Veganism was essentially unheard of, and vegan products were difficult to find. Ten percent of people in the U.S. were hunters, and the U.S. Fish and Wildlife Service didn't even bother to keep statistics for humane wildlife watching as a pastime. The population of dogs and cats living in people's homes was about 67 million, but about 16 million animals (or 25 percent of the total) were euthanized every year in animal shelters because of a lack of good homes. Spaying and neutering animals was unheard of in most communities. So was faux fur. Indeed, when I played Davy Crockett as a kid, I wore a cap made of raccoon fur. I also wore a blue rabbit's foot for good luck, hung my jacket next to my mom's mink coat in the closet, and dissected frogs in biology class. Live animals were ubiquitous on television, in movies, and in advertisements.
That rabbit's foot brought me no more luck than it did its original owner, and I squashed that tradition—my children had no rabbit feet, never hunted, and had no fur coats. In fact, as a society, we've seen huge progress in all the areas I have mentioned—much of that success is a result of PETA's efforts. Many of the top advertisers now refuse to use great apes or any live animals in their advertisements, and the list of retailers that don't carry fur is growing as we speak. PETA shut down the practice of using animals in car crash tests; now, manufacturers use manikins to tell their engineers how to make cars safe. More than 900 companies make cosmetics and other products without testing on animals, and alternatives to using animals for teaching and research are widely available. Vegan options abound—even Wal-Mart carries soy milk and veggie burgers.
There are now six times as many wildlife watchers in the U.S. as there are hunters (whose numbers have dwindled to just 4 percent of the population). Wildlife watching has grown into a $50 billion per year industry in the U.S., far bigger than hunting. Thanks to the relentless efforts of PETA and others to promote spaying and neutering, attack breeding, and shut down puppy mills, the number of homeless animals has dropped. Today, there are about 135 million dogs and cats living in people's homes, with about 4 million animals (or 3 percent of the total) who must be euthanized every year in animal shelters because of a lack of good homes. Much is left to be done, but the big trends all point in the direction of compassion for animals.
While I'm not sitting in a hippie animal commune as I write this, the animal protection community is alive, growing, and vibrant. We are connected with each other as never before, thanks to the Internet and instant access to information. The Love Generation is rediscovering its ideological roots and returning to its fundamental core beliefs of respect and kindness for all beings. At the PETA Foundation, I see many new members who are of that age and are just now speaking up for animals with support like never before. But it's not just us old folks—the younger generation is flocking to the cause, giving us hope for the future.  The Age of Aquarius redux, perhaps?