Prime Tips: Dining Out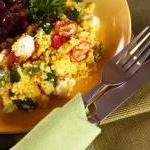 Dining out as a vegan is much easier than it used to be. Vegetarian and vegan restaurants are springing up everywhere. Many meat-serving restaurants have at least one vegan option on the menu, and most of the others are happy to do a little customizing for their vegan customers. In the three years since I went vegan, I've never once gone home hungry.
A little advance planning can increase your chances of scoring a tasty vegan meal. When your meat-eating friends want to eat out, suggest a local spot that has some vegan options. Asian and Middle Eastern restaurants usually have plenty of great choices. If your friends have already decided on a fancy French restaurant, you can try calling ahead to ask if they can prepare a vegan meal. Chefs at elegant restaurants will often go out of their way to create something special, especially if they have some advance warning.
It's worth spending a few minutes researching restaurant chains. Many chains offer vegan burgers, wraps, or pastas, and knowing which chains are vegan-friendly will give you plenty of dining options. The servers at chain restaurants sometimes don't know much about the ingredients in their food, so try checking out their Web sites before you go. That's how I found out about the "fresco" option at Taco Bell, where they'll replace the cheese with salsa. Restaurant Web sites sometimes list food allergen information, which can be a great way to find out about hidden dairy and egg ingredients. I keep a list with me of vegan menu items at the major fast-food chains, so I know the best places for a quick vegan meal on road trips.
Sometimes, you find yourself looking at a menu that doesn't offer a single vegan main course. One great solution is to order several appetizers for dinner. (Is it just me, or are the appetizers always the tastiest things on the menu anyway?) Another option is to look at the side dishes listed with the meat entrées. Most restaurants will be happy to bring you the rosemary mashed potatoes and garlic braised chard without the meat items they're paired with.
Nonvegan surprises are all too common. Bacon in the salad, goat cheese in the greens: We've all had those "uh oh" moments when the food arrives. It helps to be very clear when ordering. "Can you tell me if this dish has any kind of meat or dairy in it? Any butter, cream, milk, or cheese?" I've learned to do this even when the dish sounds 100 percent vegan—I've been surprised many times with a meat topping or a dairy sauce that wasn't listed on the menu. And you can help future vegan diners this way too—a discussion like this helps servers understand exactly what a vegan cannot eat.
Over the years, I've gotten into a few longish conversations with servers about the ingredients in the food, but I've come to realize that by doing this, I was making vegan dining look like some kind of mission impossible. So now I don't worry too much about what side of a kitchen's grill something is prepared on. I'm not happy about it, but I'm willing to eat some miniscule amounts of unintentional animal products to show my friends that being vegan isn't about purity or deprivation; it's about doing what you can for animals and enjoying tasty food.
Looking for vegan restaurants? Try the Happy Cow Web site.