Prime News: FDA Approves New Cancer Drug for Dogs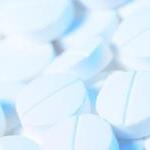 Veterinarians have been treating cancer in our animal companions for decades. Our goals of treatment are to diminish the impact of the cancer on the animal's quality of life, minimize side effects, and prolong longevity if possible. The three mainstays of cancer treatment are often surgery to remove solitary tumors and masses, radiation therapy to shrink cancer not amenable to surgery, and chemotherapy. All drugs used for treating cancer in animals have been human chemotherapy agents (oral and injections) prescribed for off-label usage—that is, until now.
One of the most common types of skin cancer in dogs is the mast-cell tumor (approximately 20 percent incidence). In some patients, the tumor seldom causes trouble, while in others, the cancer can be very aggressive and spread to internal organs. Interestingly, as commonly as this occurs in dogs, humans do not develop this type of cancer. Nearly all other types of cancer in dogs and cats share similarities with cancer in people.
Palladia is the first drug approved specifically for the treatment of mast-cell cancer in dogs. The drug is given by mouth at home and can only be obtained from veterinary specialists at this time, although it will be available to all veterinarians next year. The drug may shrink tumors in patients who cannot undergo surgery, and it may also be helpful for tumors that relapse or have spread.
This is an exciting new development in our fight against cancer. As approximately one in two dogs will develop cancer in their lifetime and as one in four dogs die of cancer, it is hoped that this new drug will help not only dogs with mast-cell tumors but also dogs and cats with other forms of cancer as well.