Living Wills: The Same Standard for Shelter Dogs and Cats?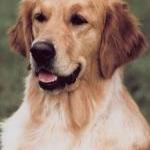 I have yet to meet anyone who wants to be kept alive by whatever medical treatment is possible if the end result is months, years, or the remainder of one's life in a nursing home or institution dependent on assistance with even basic bodily functions. Have you? After my late father filled out a DNR agreement, I moved beyond the verbal agreement I had with my wife to formalize my wishes with a living will and health-care power of attorney.
With the dogs and cats who are members of our family, we are basically given the right to make decisions on how much care to provide (although PETA and local humane agencies often use anti-cruelty statutes to require "owners" to provide minimal veterinary treatment to prevent suffering). A recent Prime post provided a wonderful statement about our responsibility to put the interests of our animals first. What would we want if we were in their paws?
I recently made the acquaintance of an old dog named Cassius who had entered an animal shelter as an "owner request for euthanasia." I am still upset when I try to place myself in that old gent's head during his final weeks of life. Like many animal shelters, this otherwise excellent organization reserves the right to place "owner request" animals up for adoption.
Despite his grey muzzle and cloudy eyes (two factors that mean an extended shelter stay—at best, as potential adopters say, "He's too old!"), Cassius had a gentle and friendly disposition that put him on the adoption-screening track. A veterinary exam indicated that Cassius was a senior dog but suitable for neutering.
Stress-induced diarrhea the next day sent the dog to quarantine instead of surgery. In quarantine, my old friend developed kennel cough, and new meds were prescribed. Shelter workers fell in love with this dog, but they could only devote so much time to his needs. During surgery some 10 days later, tumors were revealed and removed, so follow-up treatment was prescribed. Foster homes were already full of young, healthy animals who were on meds or otherwise unavailable for surgery, so Cassius would face more time in the animal shelter. Finally, a shelter worker who was tormented by the suffering of the dog demanded that the medical, adoption, and animal care staff put themselves in the dog's place. What would they want? The veterinarian sided with this worker's argument: that the dog was being used like a test subject. Cassius finally left this world in the arms of those who loved him.
Many animal shelter volunteers, donors, and even staff who are influenced by the so-called "no kill" movement are pressuring animal shelters to establish "special needs" funds and otherwise move from prevention of suffering to maintaining life at any cost. I wonder if such folks are willing to experience the same thing Cassius did?