The Vegan Grandmother: Great Movies—Great Messages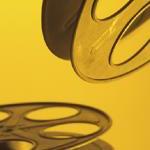 Back in the day, we had very few movies to which we could point and say, "Now there's a good, strong, humane message!" Oh sure, there were a few kid-oriented movies with a moral to the story, a few that were entertaining and educational, and even some that were socially sensitive. And of course, we had movies that dealt with the animal/human bond when it came to domestic animals, such as Old Yeller. Bambi made us think twice about hunting, and Babe helped us to understand that animals can reason, feel, and emote in ways that we didn't think possible. In fact, just the other day, my 6-year-old grandson, who is learning to read quite well, pointed to a postcard I have on my fridge that has a picture of a pig and the caption "Please Don't Eat Babe for Breakfast" and asked me why in the world anyone would eat Babe! To his young mind, that was a most abhorrent thought. How sad that his innocence, like all of ours, is so short-lived and shattered so quickly.
Today's enlightened parents and grandparents have a plethora of animal- and environment-friendly movies with strong themes of compassion and animal rights. Here are just a few that are available on DVD. Rent one and spend a hot summer day inside a cool, dark room with some lemonade, popcorn (vegan butter, of course), and a movie with your grandkids. I can't think of a better way to spend the day!
Finding Nemo is a Disney/Pixar offering with multiple humane storylines, including the sagacious turtle who lets his baby turtle find his own way as well as the bad, fish-catching dentist who not only takes fish out of the ocean but also forces them to live in a tank for the amusement of his spoiled niece. One of the best lines in this movie is delivered by Bruce, a shark who is trying to go vegetarian, when he says, "Fish are friends, not food." This is the movie that helped make people look at fish differently, like the sentient, sensitive beings that they really are. Of course, it doesn't hurt that vegan extraordinaire Ellen DeGeneres was the voice of Dory in this great flick.
Shark Tales is a Dreamworks film, and while it's not big on the humane movie list, it does have a character named Lenny, whose voice is played by Jack Black. Lenny is an outcast because he is a shark who is also a vegetarian. Gee, how many of us can relate to that guy?
Marley & Me is the Fox adaptation of a book by the same name by John Grogan. Just the fact that the couple in this film hung on to overcome the challenges with their new puppy is a great message. When kids see this dog and his antics and how his guardians work with him, they will know in an instant that there is never a good reason to give up on a dog.
Because of Winn Dixie is a great feature film (non-animated) by Twentieth Century Fox based on the book of the same title by Kate DiCamilo. This story follows a 9-year-old girl who finds herself friendless in a small town because her dad moved there for work after the loss of her mother. A shaggy, homeless dog befriends her (or maybe it's the other way around) and helps her to meet the characters, and I do mean characters, in her neighborhood.
Happy Feet is an animated film that teaches us not only that animals have individual personalities, talents, and needs but also that everything that humans do has an impact on the planet and the animals who live in habitats that depend on a delicate ecosystem.
Bolt is the lovely story of a dog who works as an actor in a television show. Through a series of events, Bolt escapes and is on the run. This movie has a humane theme because his co-star, a little girl, reveals when she loses Bolt that she truly loves him and won't tolerate a replacement. The film also addresses the horrors of declawing by introducing a cat who has been declawed and abandoned with no means of defense. When they see this movie, kids will understand the responsibility they have toward their own companion animals.
There are many others, but space requires me to list only a handful, so I have listed my top picks. I am sure, readers, that you have your faves too. Please write in and tell us what they are and why. Maybe we can make an official list!