Vet Association Schedules Fish-Tossing Event: What Were They Thinking?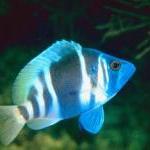 In a previous post, I discussed my disappointment with the American Veterinary Medical Association (AVMA), which stems principally from its collective and persistent failure to advocate for the welfare of animals. In doing so, the group casts a moral shadow upon its members—me included.
At its upcoming annual meeting in Seattle, the AVMA has planned a team-building event for its members with workers from the Pike Place fish market. As a part of the program, veterinarians apparently throw dead fish. Upon hearing this, PETA contacted the AVMA to condemn the decision and to request that it reconsider. Despite considerable media attention as well as phone calls from members (including me) in opposition, the group posted a letter on its Web site on June 12 in which it explained that it is electing to go forward as planned.
The AVMA says that its objective "shall be to advance the science and art of veterinary medicine." One can only surmise that advancing the image of veterinary medicine is not a consideration. The statement from the executive board acknowledges the fact that PETA opposes the use of animals for human food, research, and entertainment, while the AVMA supports "the responsible use of animals for human purposes." The group attempts to justify the exercise by noting that the fish are already dead and that the market is a cultural icon in Seattle.
It's one thing to disagree with the position that animals should not be used for human purposes. It's quite another to condone having veterinarians heave dead fish as a motivational exercise. If you discovered that your pediatrician attended a meeting at the county morgue that included tossing dead children, would you not be morally outraged?
The decision of the AVMA executive board to proceed with this event shows remarkable insensitivity and intransigence. Just when I think the AVMA can't make its members look any worse, it manages to set a new nadir. It's my hope that PETA-led protests and outrage from the public will remind the AVMA leadership that its decisions are not in keeping with a membership and a general populace that increasingly believe that our relationship with animals should be one of mutual respect and care.