The Government CAN Help Animals!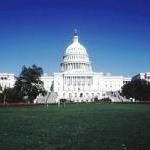 Do you throw up your hands in disgust or dismay in any conversation regarding "the government"? Given the power of business lobbyists over any legislative body that might impact their profits, such frustration is understandable. But our democracy's institutions do present an opportunity to help animals—so let's learn how to use them effectively.
To effectively lobby the government for change, be it your local housing association or the U.S. Congress, we must be organized and stick to a single message.
I recently prepared testimony for a City Council meeting where well-intentioned animal advocates unfortunately lost a great opportunity to effect change because of their ineffective lobbying tactics.
The goal was to promote the spay and neuter of cats, whether feral or socialized. The meeting started well, with a local animal shelter representative who spoke about the benefits to municipalities of funding and mandating the sterilization and identification of any outdoor cat. The councilmembers seemed interested and asked a few questions. This was a great sign, because the night's agenda didn't include animals, and the animal advocates were speaking during the "open comment" period provided by the Council, which doesn't typically lead to such questions.
And then the group got off-track and off-message. One speaker started screaming about the "murder" of animals by the animal control officer. Another went on about the particular cats she has known over the years and found good homes for, followed by another speaker who insisted that the city should institute a program in which homeless cats are rounded up and given to local nursing homes. So much for focusing on spay and neuter.
This group, unfortunately, did not get the change they were seeking because they violated the number one rule of effective lobbying: Stick to one issue and make a carefully reasoned and well-presented argument for your legislation.
Activists in some communities have successfully banned bullhooks or circuses with animals through government action. Others have succeeded in passing ordinances against the tethering of dogs. There are spay-neuter programs that receive funding as a result of licensing differentials (higher dog and cat license fees, if the animal is unaltered), which came about through the initiative of citizens. And a wonderful mandatory spay-neuter ordinance was recently passed in Clovis, California. So the government will respond to people who care about animals—if you work carefully and learn the rules of the game. Remember, you are representing animals, so be as professional and organized as possible.
If you decide that you'd like to get involved, definitely start with our "Lobbying for Change" factsheet.
Have you helped pass legislation at the city, county, state, or federal level? Or did you try and fail and wash your hands of it forever? I hope that you'll share, because all our experiences can help other activists who are considering walking the halls of government in behalf of animals.