Healthy Alternatives to Hormone Replacement Therapy: Part 2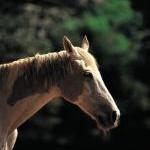 This post is part 2 of a 4-part series on Healthy Alternatives to Hormone Replacement Therapy. You can access the rest of the series by clicking here.
But what about alternatives to HRT?
I know it's sometimes easier said then done, but having a positive and healthy lifestyle is always the best medicine. Starting with diet, it is important to have a balanced diet comprised primarily of whole grains, vegetables, fruits, legumes, and beans, with a minimal amount of saturated fats. An easy way to do this is to avoid eating animal products and choose instead to follow a plant-based diet. I also often recommend taking a calcium supplement with vitamin D. Following these simple suggestions will help alleviate three frequent conditions related to menopause: weight gain, heart disease, and osteoporosis.
Many women are also considering adding more soy products to their diets. There has been a lot of interest recently surrounding the possible positive effects of phytoestrogens, which are simply hormone-like chemicals that naturally occur in some plants. Soybeans are the richest food source of phytoestrogens and are easily processed into various food products and powders. Isoflavones in soy are also extracted and provided in supplements. Women are using soy products to relieve hot flashes and night sweats. Soy is also being studied to prevent bone loss, but the evidence to date on whether it is protective is inconclusive.
Adding exercise and stress-reduction techniques to your daily routine can also help alleviate some of the symptoms of menopause. Even if you have never exercised until now, there are tremendous benefits whenever you start an exercise program. Try simple things you enjoy doing, like getting together with friends, and instead of grabbing a coffee, try going for a walk. Bring your dog along too! Have you tried yoga yet? That's a great way to both get some gentle exercise and relieve some of the stress-related symptoms that can accompany menopause.
Smoking, of course, is a no-no. Smoking is associated with earlier menopause and increased bone loss. If you're smoking, quit now.
This guest post was written by Samuel L. Jacobs, MD Associate Professor, OBGYN, Division of Reproductive Endocrinology and Infertility at UMDNJ-Robert Wood Johnson Medical School at Camden.