Defensive Driving—I Brake for Animals!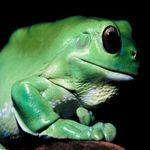 Remember that popular 80s video game, Frogger? The poor frog had to cross a busy highway, a cycling lane, and a canal to reach the bushes on the other side. I always felt sorry for Frogger, even though if he got squished, you could simply re-set the game, no harm done. That's not the case with real animals, of course. If we drive recklessly or pay more attention to our coffees and our cell phones than to the road, animals-and people-can get killed.
Even the most cautious drivers can't always avoid accidents, but if you drive defensively, you can reduce your chances of hitting loose dogs or cats—or frogs, deer, opossums, and other critters who creep onto the road, just trying to make it to the other side. To help make sure everyone reaches their destination safely, follow these simple tips:
Always keep your eyes on the road: This goes without saying, but a reminder never hurts!
Obey the speed limit: If you're driving like you're in the Indy 500, you won't be able to stop quickly if an animal runs onto the road. (Don't worry: you can always drive a racecar at an amusement park.)
Watch for warning signs: When you see those yellow "animal crossing" signs near parks and wooded areas, keep your eyes peeled for deer, ducks, and other wildlife. It's easy to have a collision when you're driving around curvy roads or near waterways and other places where animals congregate.
Stop if you see "suspicious-looking" bags or boxes by the side of the road: Believe it or not, they may have animals inside. Cruel people sometimes dump unwanted kittens or puppies on the side of the road (animals have even been thrown from moving vehicles), so it's better to be safe than sorry.
Be prepared to help if you encounter an animal in distress: Keep an animal rescue kit in your car at all times. The kit should include a carrier, leash, towel, treats, wet and dry cat food, and directions to local animal control agencies, emergency veterinary hospitals, and wildlife rehabilitators. Carry one of those fold-up sunshades too. It can be used to corral a wild animal into a carrier or away from a dangerous area.
If you see a turtle or other small animal trying to cross the road, help them along in the direction that they were heading—they know where they're going, and they might march right back into traffic if you return them to the side of the road that they started on. Small turtles (and tortoises) can be handled easily, but snapping turtles should be carried by the rear of their shells or very gently by both hind legs.
Make sure that "dead" animals lying by the side of the road are actually dead: They may appear dead when you're whizzing by at 30 miles per hour, but sometimes they're just stunned or hurt. And if a "wild" animal has been killed by a car, he or she may have babies nearby. A PETA staffer once found a dead opossum by the side of the road, and she still had live babies in her pouch. (See this

great post by Ingrid E. Newkirk

for more information on what to do if you find an injured or orphaned animal.)
In 2004, the City Council in Wellington, New Zealand, passed a bylaw requiring motorists to pull over and help injured animals, including hedgehogs and rats. A regulatory committee chairperson said that anyone hitting an animal and not "rendering assistance" would officially be breaching the bylaw and could be fined up to $20,000.
While I don't see a law like this passing in America anytime soon, I know that there are plenty of kind people who voluntarily "brake for animals." Are you one of them?