Animal Rights Africa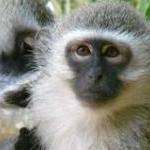 Many animal welfare groups in Africa are working hard every day to save animals in the far reaches of the continent. But Animal Rights Africa (ARA) is unique in promoting an agenda to eliminate the major causes of animal suffering. ARA sponsors vegan outreach programs and campaigns against factory farming and animal experiments, and it works to stop the export of animals for entertainment and laboratories overseas, to stop hunting, and to find sanctuary for animals who need refuge. This spunky and passionate group is making a difference on all fronts. Watch its video to see what it's up against (warning: this is Free Me on steroids).
One of the group's biggest projects is the Monkey Helpline. Steve Smit, an ARA founder, and Carol Booth, an ARA trustee, work tirelessly to save vervet monkeys and many other animals as well. Based in Durbin, South Africa, they field questions from all over Africa, present classes to students, and educate the public through pamphlets, radio shows, and television appearances. Still, monkeys are in dire need of help. Smit and Booth physically rescue more than 500 monkeys a year, rehabilitate the ones who can be saved, and return them to their homes.
Why do vervet monkeys need help? They have lived in their home territories for countless generations. Females stay in their natal troops for life, learning from their parents and other relatives where and how to find food, to defend their resources, to interact with other monkeys—in short, they learn all about the ways of vervets in their local area. These family groups pass their knowledge and territories on from one generation to the next. Males leave the troop when they reach maturity to join another group, spreading their genes around. But while monkey families have stayed on their land for ages, their habitat has been usurped by human civilization. And as we all know, people are not always civilized when it comes to anyone not like themselves—vervet monkeys, for example.
These monkeys are intelligent, creative, and adaptive—they have learned to use whatever food sources they can find in areas that are now suburban and industrial instead of forests. Inadvertent tragedies arise from this collision with humans: Monkeys get hit by cars, are attacked by dogs, fall onto streets and into oil tanks, lose limbs to razor-wire fences, and on it goes. Even worse, many people go out of their way to hurt or kill these harmless creatures. Monkeys suffer from gunshots, lead pellets from air guns, snare traps, poison, and even capture for the ungodly practice of muti (cutting body organs from live animals for traditional rituals). Eighty percent of the monkeys who are X-rayed in the course of veterinary care have lead pellets embedded in their bodies, causing untold pain and suffering even when vital organs are not directly impacted.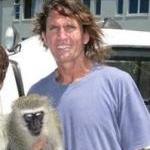 The Monkey Hotline saves many animals from these abuses. The group nurses rescued survivors back to health and reestablishes them with their families. It is a driving force in education and advocacy in a land where animals are too often treated as mindless, unfeeling things. It teaches people that animals deserve our consideration. The group's compassionate energy is overcoming hatred, moving African society closer to the day when all animals are valued for being themselves and allowed to live free—when people correct the wrongs created not only by happenstance but also by malice.
Let's hear it for animal activists the world over! Have you discovered any other noteworthy groups in your travels?