Yes, Fido, There Are Nontoxic Plants!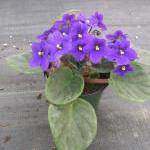 After my recent post about house plants that are toxic to your animals,  I received a lot of requests for a list of plants that are safe to have in your home. In fact, there are many of them. Since there are so many, I'm only going to mention some of the most common ones. If you have any questions or concerns, be sure to check with pet poison hotline at 1-800-213-6680 or your local veterinarian.
The following plants are safe:
African violet: This beautiful textured plant offers many different bloom colors. It's easy to grow in low or high light, and when watering, pour the water in the saucer rather than on the soil.
Bachelor's Button: This is one of the easiest flowers to grow. They are attractive as cut flowers and come in a variety of colors.
Bamboo: This is a fast growing but invasive plant. It's good for instant privacy or erosion control.
Basil: This aromatic herb is used in sauces, vinegar, and salad dressings and with vegetables.
Begonia: This beautiful pastel flowering plant offers many different colors.
Boston fern: Numerous ferns are toxic, but this beautiful green foliage plant is nontoxic. In colder climates, it is an indoor plant. It does best with moisture and low light.
Cactus: There are numerous varieties of this plant, and they are nontoxic. Most animals shy away from cacti, since they are thorny.
Canna Lily: This is a bulb plant that needs to be dug up in the fall if planted in colder climates with harsh winters.
Catnip: This is very invasive but a real treat for cats.

It's easy to grow in containers or inside window herb gardens.

Chicken & Hens: This plant is very easy to grow, and it's succulent. It has a very interesting flower.
Echinacea (also called Purple Coneflower): This is a medicinal plant that blooms in late July or August. It's easy to grow.
Forsythia: This plant grows beautiful yellow blooms in early spring. It's easy to grow.
Gardenia: This is very fragrant but difficult to grow. It thrives in moist, humid climates, such as a tropical environment.
Gerber Daisy: This is a beautiful plant with multiple pastel blooms.
Hollyhock: This tall, beautiful plant comes in a variety of colors. It's easy to grow and can be grown in dry, hot soils. It looks beautiful in vegetable gardens.
Jade Plant: This plant is easy to grow, and it's succulent. It has white or pink blooms.
Orchid: This is a beautiful, interesting plant with stunning blooms.
Petunia: This is an easy-to-grow annual. The flowers come in numerous colors, such as purple, red, yellow, and green, and some are even striped.
Spider Plant: This variegated foliage plant is very easy to grow in any environment. It cleans the air of carbon monoxide, formaldehyde, and xylene.
Zinnia: This beautiful, upright flowering plant comes in different colors and heights. It's easy to grow, prefers full sun, and is prone to powdery mildew in late summer.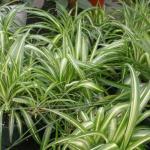 And don't forget herbs! Almost any plant that you could put in your vegetable garden is safe, including cereal grass, such as wheat or oats, chickweed, chives, cinnamon, colt's foot grass, cucumber, dandelion, dill thyme, heather, lawn grass, lettuce, parsley, peppermint, rosemary, sage, salvia, strawberry, and thyme.