The Vegan Grandmother's Guide to Humane Education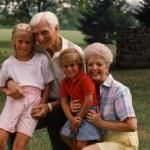 Whenever I hear of an animal ordinance, statute, or law that gives protections or special considerations to animals, I always think of the activists who came before me in order to bring about that legislation. For example, I know that a law we have here in Florida prohibiting untethered dogs in the back of pick-up trucks only exists because some activists worked very hard to get the county commissioners to pass that legislation. I silently thank those committed souls and seek inspiration from them.
But it disappoints me terribly when these laws are ignored. I think of the unnamed people who worked with legislators, wrote letters, and made phone calls, only to have a law passed and never used. In fact, the example above is one such law. I see dogs in the back of pick-up trucks all the time and nary a ticket written. But what disturbs me most is the piece of legislation mandating humane education in the schools. It sits on the books collecting dust, as it were.
In my book, Canines in the Classroom, I discuss the many states that have passed laws mandating that humane education be taught in the classroom. In Florida, there is not only a state statute but also a county ordinance requiring that humane education be part of the school curriculum. But I know that it is not being taught in the schools, and even though I have ranted and raved to my county commissioners, the school board, and anyone else who would listen, this law sits quietly undisturbed, unused, and inactive.
So what can you do about this? Plenty! First, learn if humane education is on the books in your state. If it is not, you have your work cut out for you. If it is, you can jump right in.
Become a substitute teacher so that you can bring humane education lesson plans into the classroom. If you have a child or grandchild in school, think about becoming a school volunteer and offer to do some animal-friendly programs in the classroom. PETA's "Share the World" lesson plan, with its fascinating video and follow-up materials, makes it very easy for everyone, even those who are shy about speaking in front of groups. Humane educators have an abundance of resources available through a variety of organizations, and if you express an interest in becoming a humane educator, you will have more than enough support. You may even want to go to your local animal shelter or humane society and offer to be a humane-education volunteer. One of my favorite things to do is assist after-school program directors in setting up animal clubs or, in the case of high schools, animal rights clubs.
And, as always, look for teachable moments when you are with your own kids or grandkids. Discuss animal stories that are on the news. The story about the chimpanzee who attacked a friend can help you educate your kids on how exotic "pets" are never a good idea. Stories such as these are abundant. If you see an injured bird or a stray dog and you help that animal, think about what you are teaching the kids in your life. These lessons will last a lifetime, and your good deed will be multiplied when that kid turns around and does the same thing someday, maybe in front of his or her own child.
Humane education is the closest thing we have to insurance for a brighter future for animals. Those who are taught to be kind to animals will grow up to be more compassionate and empathetic adults. And that's what the world needs now.
How have you taught the children in your life to be kind to animals? Share your best experiences with us.