Myths About Spaying and Neutering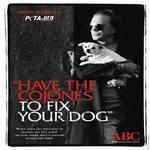 Approximately 6 to 8 million animals are dropped off at pounds and animal shelters every year—and 3 to 4 million of those animals will be euthanized for lack of a good home. The number is so big I can barely make sense of it. Four million is more than the entire human population of Los Angeles, or about half the population of New York City. Close your eyes for a moment and imagine the loss of so many lives.
One of the biggest contributors to this overpopulation crisis is people's resistance to spaying and neutering their animals. (Another root cause is buying animals from pet stores and breeders.)  Unaltered companion animals are a major source of unwanted puppies and kittens, many of whom end up at animal shelters. Spaying and neutering work, but many people just don't bother. Here are some of the myths I've heard over the years.
Myth #1: Responsible guardians don't need to neuter their animals.
Fact: People who call themselves "responsible owners" may have good intentions. But just one small mistake can result in an accidental pregnancy. What if your daughter lets the dog into the yard on the day the gardener leaves the gate open? What if your cat slips out an open window and spends the night outside? Before you know it, you've added six (or more!) additional baby animals to the overpopulation problem. The only way to be truly responsible is to spay and neuter.
Myth #2: Spaying and neutering can cause health problems.
Fact: Spayed and neutered animals often live longer and healthier lives. Not only do spaying and neutering prevent the occurrence of certain tumors, infections, and cancers, they also reduce behavioral issues, like humping, roaming, aggression, and marking.
Myth #3: Dogs are personal property, and what their guardians do with them is their own business.
Fact: If you allow your dog to become pregnant, you are contributing to dog overpopulation and the euthanasia of homeless and unwanted animals. Even if you find good homes for all the puppies, you have prevented the potential adoption of needy shelter dogs. You can't make the "none of your business" argument when your choices are resulting in dead dogs and wasted resources.
Myth #4: Purebred dogs are expensive, so it makes sense to breed a litter to cover the cost of buying them.
Fact: First of all, 25 percent of dogs in animal shelters are purebred, so there's no reason to buy one. And if you already have bought a dog and are thinking of breeding, what will you do if the mother has pregnancy complications (which is common) or some of the puppies have serious health issues (a frequent problem for many purebred dogs)? Can you afford to pay their vet bills?
Myth #5: Spaying and neutering is expensive.
Fact: The cost of just one accidental litter (in vet bills, food, and supplies) will far exceed the expense of spaying or neutering. Free and low-cost surgeries are widely available. Call 1-800-248-SPAY or go to http://www.spayusa.org/ for a referral to the nearest low-cost or free clinic.
Myth #6: Letting a cat or dog have just one litter will teach children about the miracle of life.
Fact: Bringing more unwanted kittens or puppies into the world teaches your kids that animals' lives aren't that important. A better approach is to take the kids with you to the vet's office for Ginger's spay operation and explain to them how spaying saves lives.
Myth #7: Real men need real—unneutered—dogs. (This one is my personal favorite.)
Fact: Some guys get squeamish as soon as you suggest that they should neuter their male dog (usually both the guy and the dog are big, strong types, with lots of muscle). Dude, lighten up and quit including Fido in your masculine self-image. Your dog really doesn't care if he has all his equipment back there, so be a real man and set an example of responsible dog guardianship.
This video about the importance of neutering is hilarious. And here is a video that is great to show friends and family who do not yet fully understand the importance of spaying and neutering their animals.