Best of PETA Prime–Soybean Fear: to Tell or Not to Tell?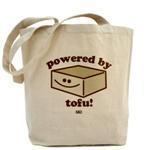 This popular article was originally published here on PETA Prime on September 8, 2008. We wanted to make sure that you didn't miss it! Let us know what you think–should you tell or not?
When my family and I go to a potluck with meat-eaters, we always have a dilemma: Should we tell the other guests that the spaghetti sauce is made with fake meat or should we just put it on the table and see what happens?
I used to think it was best to tell everyone right up front that the spaghetti sauce was vegetarian. I always expected people to say, "Oh, wow," and ask me for the recipe. But it rarely happens that way. Instead, they avoid my sauce and want to know where it came from and exactly how it was made. If I mention soybeans, tofu, or TVP (textured vegetable protein), they get panicked looks on their faces and suddenly declare that they are too full to even taste it.
When I don't say anything, people often come back for more and ask for the recipe. It is so simple to make great vegan spaghetti with fake meatballs. In the summer, everything that we use in the sauce, except the fake meat and the mushrooms, comes from our garden. We make our own tomato sauce and add green beans, carrots, green onions, basil, and oregano. For the fake meat, we use various meat substitutes, such as vegan Italian sausage or the vegan Boca burgers, which you can get at Costco or your local supermarket. In the winter, after we've used up our frozen garden tomato sauce, we often just open a jar of store-bought spaghetti sauce and add mushrooms and fake meat to it.
I don't understand people's fear of meat substitutes. No one ever asks questions about the meat dishes on the table. No one asks if it's real dead pig in the homemade pork and beans, how loudly the pig screamed when it was killed, if it was cooked hot enough to kill E. coli and trichinosis, or if it perhaps came from corpses from the Mississippi River flood or road kill on the side of the highway.
I think that maybe we were brainwashed by the fourth-grade school health books that were filled with information most likely furnished by the meat and dairy industries. Those books told us over and over that we needed meat and dairy three times a day to be healthy, and if the food we were eating wasn't one of those two foods, it couldn't be trusted. I sure hope that kids these days are not told those same old lies.
So, what do you think? Should I tell people at potlucks the true origin of my dish?