I Don't Need to Look at Those Photos to Help Animals …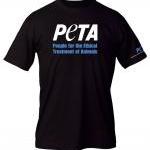 There was a time when I was oh-so naïve, and PETA wasn't exactly my best friend.
It was 1980 or so. I started to seek out nonprofit organizations that were working on animal issues and stumbled upon People for the Ethical Treatment of Animals. This is significant because this was years before the Internet. I made a contribution, and PETA sent me information and graphic photos that illustrated the painful reality of animal testing (vivisection). These powerful images struck a nerve.
I didn't want to look at pictures of such cruelty, so I wrote and asked PETA not to send me such images again, and the group agreed. But later, the pictures came again. This time, I was a bit more prepared for them. I still didn't enjoy looking at the pictures, but I understood better why PETA had to send them. And I began to wonder about the photographers behind the cameras. How difficult it must be for them to have to photograph these suffering animals. Curious about these people, I felt that, out of respect for them and the risks they took, looking at these images was the right thing to do.
This was the animals' reality, after all, and as another activist once told me, "If the animals have to bear it, you can bear to look at it." Seeing them this way makes me feel solidarity with them in their suffering, and the photos remind me that I cannot make a problem go away simply by not looking at it. The animals who suffer in those pictures cannot speak for themselves, so we must speak for them.
I am proud to say that I have grown as an animal rights activist alongside PETA as it has grown from its meager beginnings in a basement apartment on the outskirts of Washington, D.C., to the largest animal rights organization in the world. And together, we are both still growing in this journey to help animals.
My path to animal rights and as a PETA member has not been easy, nor has it been without pain and sacrifice. But when I think of the pain and suffering of animals, it makes my discomfort seem insignificant. It's a process, and sometimes I find I have to step back and take a rest. When people ask me how I can stand to "deal" with it all, I tell them truthfully that it is my therapy. Hearing about animal abuse and not doing anything about it makes me crazy, but actually doing something to help animals makes me sane again.
My heart breaks for the animals who suffer every day in circuses, laboratories, and slaughterhouses and on fur and factory farms. Now that I have come to terms with the importance of showing difficult images, and now video, that reveal the reality of animals' mistreatment, I feel stronger and more empowered to help these animals. Today, I am in a better position to help because I have watched videos online. When I am arguing for the sake of these animals and someone trots out the old, tired response, "Well, have you actually seen this?" I can say, "Yes, I have." And nobody can argue with that.
You can read more about my journey and those of others in the animal movement in a lovely little book called Voices From the Garden.
What has your journey been like? Tell me about it.