Cats and Dogs: The Other Victims of Domestic Violence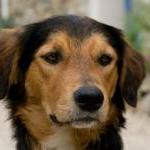 Unfortunately, violence-be it child abuse or neglect, spousal abuse, elder abuse, abuse of the mentally disabled, hate crimes, school bullying, or vandalism-is becoming an ever-increasing part of every society. Cruelty to animals may not be talked about as much as other forms of violence, but it is nevertheless present everywhere.
The abuse of animals can be a sign of serious psychosocial problems. Statistics show that almost half of the women seeking orders of protection from violent partners have had an animal companion who was threatened or killed. Often, this is because the victim's partner is attempting to control her, to keep her from leaving, or to force her to return. Companion animals are just as vulnerable as children when it comes to violence.
The most legendary criminals of our times-such as the Columbine school shooters, Jeffrey Dahlmer, Kip Kinkel, and others-all have one thing in common: They started their criminal "careers" by targeting and "practicing" on animals.
When a woman goes into a battered-women's shelter, she frequently takes her children with her but finds that her animal companions are not welcome. This has long been a source of frustration for domestic-violence workers and the clients they seek to serve. Studies show that only 28 percent of domestic violence agencies that assist women ask about animal companions. Random, informal surveys of shelters around the country have shown that there are many women who call battered-women's shelter hotlines but delay going into the shelter because they're reluctant to leave their animal companions behind with the abuser, where they are at risk. Animal companions frequently offer solace, comfort, and affection at a time when frightened women and children need them the most. This is not the time to separate them, leaving the animals to face an uncertain future.
You can help some of these victims. In our county, for example, we set up a program called "Friends in Need." This is a project that seeks to put an end to the domestic abuse problem, at least where animals are concerned. It provides a temporary safety net for animals while a victim of domestic abuse gets herself together and finds a more permanent solution. Several national organizations have begun looking at this issue and creating programs to help local activists start their own small programs. They have met with great enthusiasm and have been very successful, and there is no doubt that the program would be greatly appreciated and celebrated in your area as well. With the help of the community, you can set up a similar program. So what do you need to do, as a concerned member of the community, to get a project like this in place and available to women in need?
One of the best things that you can do is to offer to foster animals. Providing foster homes for the animal companions of victims of domestic violence helps both the animals and the human victims. If people suffering in violent situations knew that their animal companions would be safe and cared for, more would seek help.
Local rescue groups and animal shelters are the best place to start. Talk with them to see what types of foster programs they have in place and then volunteer. If they don't have a program in place to partner with domestic-violence shelters, offer to work with them to help start one. Local groomers and other animal professionals as well as civic groups, such as the Girl Scouts and church groups, may be willing to hold food and toy drives. You will find that once people learn what you are doing, putting together a network of foster homes for this purpose is not so hard.
Established animal shelters and rescue groups have veterinarians who can provide basic physical exams, including deworming, initial vaccinations, and flea and tick treatment to ensure that animals are not introducing anything communicable into the foster parent's home. You can also work with the animal shelter to see what type of monetary donations can be collected to pay for the necessary supplies for the program, including cat carriers, cat scratching posts, catnip, dog and cat food, cat litter, litterboxes, beds, toys, treats, medical care, leashes, collars, and harnesses.
This is not a difficult thing to do, and it is very rewarding. Just remember: Don't get overwhelmed, and every little bit helps. Many animal shelters and rescue groups are waiting for volunteers to help out. All you have to do is ask.