Fred Willard's New Video is Hilarious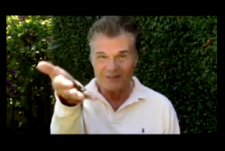 The following are the top four reasons to be a Fred Willard fan:
4. This Is Spinal Tap: Seriously, put this film on your must-see list.
3. Waiting for Guffman: A travel agent/community theater star who's all tracksuit and no talent-nice.
2. ABC PSA (ad-libbed version): Known for his improv skills, Fred ad libs on the acronyms in this funny bit focused on our Animal Birth Control (ABC) campaign.
And the number one reason to be a Fred Willard fan? Well, you'll just have to see for yourself: