Are Statins Really the Best Way to Lower Your Cholesterol?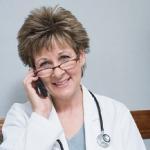 A recent study indicating that healthy people who took statin drugs cut their risk of heart attacks by 50 percent has some folks speed-dialing their general practitioners and asking if they should start taking a cholesterol-lowering drug. But a closer look at the study reveals some chinks in this magic bullet. Because the people chosen to participate in the study already had a low risk of heart attacks, very few in either group had heart attacks during the course of the study. In real numbers, that means 1.8 percent of placebo-takers had heart attacks versus 0.9 percent of those taking statins. That's a very small number to begin with, so even cutting it in half still doesn't add up to a whole lot of people.
It's important to keep in mind that statins can have serious side effects, like muscle pain and weakness, memory loss, and kidney and liver problems. Because statins are relatively new (they were introduced in the mid-1980s), we don't know the potential dangers of taking them for decades.
But even if statins are the cure-all that they're cracked up to be, that doesn't mean you need to start forking over $3 a day (that's about the cost of Crestor) to cut your heart attack risk. Another solution is much cheaper and has no unwanted side effects: Go vegan!
High cholesterol levels are generally caused by a diet rich in meat, eggs, and dairy products. These products are typically high in saturated fat and cholesterol and have no cholesterol-busting fiber at all. That combination spells high cholesterol levels in your bloodstream.
Unlike meat, eggs, and dairy products, plant-based foods are 100 percent cholesterol-free and have been used in programs to actually reverse heart disease. Most are naturally low in fat and calories and high in fiber, complex carbohydrates, vitamins, minerals, and other vital nutrients.
Researchers at the University of Toronto put vegan diets to the test. They asked-since vegan diets, soy products, oat bran, flaxseeds, nuts, and certain plant fats can reduce cholesterol-what would happen if they were used all at the same time. Well, the combined effect was astounding: a 35 percent drop in LDL (the "bad" cholesterol). David Jenkins, professor of nutrition and metabolism at the University of Toronto, has reported that "the evidence is pretty strong that vegans, who eat no animal products, have the best cardiovascular health profile and the lowest cholesterol levels."
If you want to use the foods that they used for lowering cholesterol, a typical breakfast might include oatmeal, fruit, and soy milk. Lunch might be vegetarian chili, a veggie burger or oat bran bread and tomato,  and dinner could consist of vegetable curry, northern beans,  barley, okra, eggplant, cauliflower, onions, and red peppers. But generally, any healthy vegan diet that includes a variety of vegetables, legumes, grains, and fruits will do the trick.
Have you had any success lowering your cholesterol by changing your diet?